NPD predicts "positive 2015 holiday season"
NBA 2K16 is September's top seller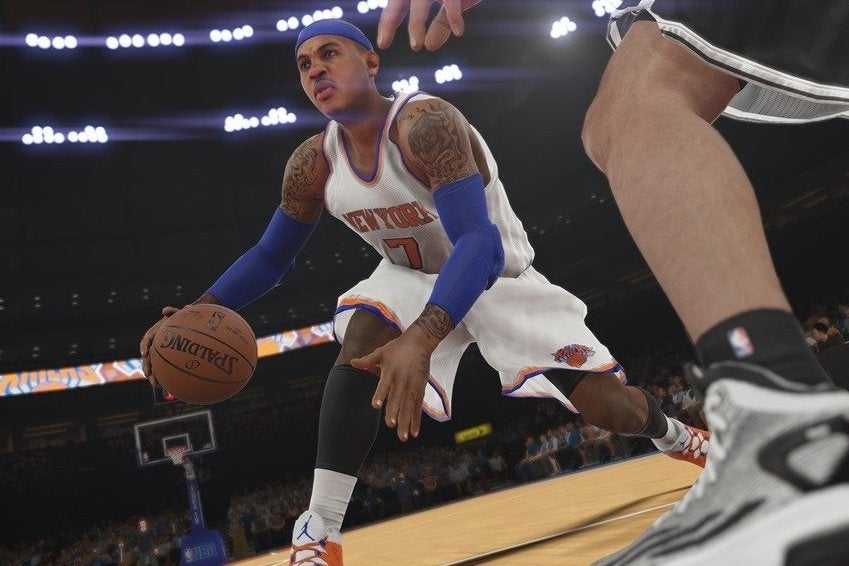 Good news for the holidays, The NPD Group predicted strong sales for the season as it reported September's results.
"Leading up to the fourth quarter, year-to-date spending across hardware, new physical software, and accessories is relatively flat (down by a slight 1 per cent)," said The NPD Group's Liam Callahan.
"With a strong lineup of software releases, a PS4 price drop and compelling hardware bundles, as well as new player in the interactive gaming toy space, I am expecting a positive 2015 holiday season."
For September overall spending across all categories fell by 10 per cent, despite a 20 per cent increase in the sales of accessories.
"This was due to the 23 per cent decline in hardware, and 6 per cent decline in entertainment software."
In hardware Callahan pointed out that compared with August 2015 the majority of consoles saw a rise in sales in September 2015, but compared to September 2014 sales dropped by 23 per cent. He cited the release of Destiny in 2014 as a possible factor.
"After 23 months on the market, combined PS4 and Xbox One sales are 40 percent higher than the combined 23 month totals for PS3 and 360."
In software NBA 2K16 was the top seller for September 2015 and is now officially the best launch month of all-time for any NBA 2K title.
Four of the top ten sellers for September were sports games and made up 32 per cent of units sold and 39 per cent of revenue for the month.
"Overall, September 2015 software had a tough comparison to last September due in large part to the September 2014 launch of Destiny and Super Smash Bros. for 3DS. Despite these hard comparisons, video game software declined a modest 3 percent with games like NBA 2K16, Madden NFL 16, and Metal Gear Solid V: The Phantom Pain offsetting a larger decline. New launches collectively declined 8 per cent compared to September 2014 launches."
Sony shared its reaction to the figures, also with an eye on the coming holiday sales.
"As we kick off the holiday season, we would like to take a moment to thank fans for making PlayStation 4 the best-selling console and #1 in software sales in September. PlayStation 4 was the number one console for NBA 2K16, Madden NFL 16, Metal Gear Solid V: The Phantom Pain and FIFA 16. Including the highly successful limited edition console bundle, PS4 also led retail sales for Destiny: The Taken King.
"It was also a very strong month for PlayStation Network with September being the highest grossing month in PlayStation Store history. From PlayStation exclusives like the recently launched Uncharted Collection to partnerships with Call of Duty: Black Ops III and Star Wars Battlefront, we are committed to our community and to making PlayStation the best place to play this holiday."
Nintendo also got in touch to share some highlights, revealing that in the first nine months of 2015 sales of its Nintendo 3DS hardware increased by close to 25 per cent over the same time frame in 2014. Recent release Animal Crossing: Happy Home Designer sold nearly 115,000 total units in its first week.
"The Super Mario Maker game for the Wii U console launched in the U.S. on Sept. 11 and sold nearly 445,000 combined units in its first three weeks (Sept. 11, 2015 - Oct. 3, 2015), bringing the lifetime total to more than 500,000 combined units in the U.S. alone (Sept. 11 - Oct. 19, 2015).
"Perhaps the biggest impact however has been on hardware sales. For the full month of September, sales of Wii U hardware in the United States increased by nearly 110 percent over sales in August. Software sells hardware and no one sells hardware like Mario."