NPD: PlayStation 4 is back on top
May figures see overall sales drop by 13%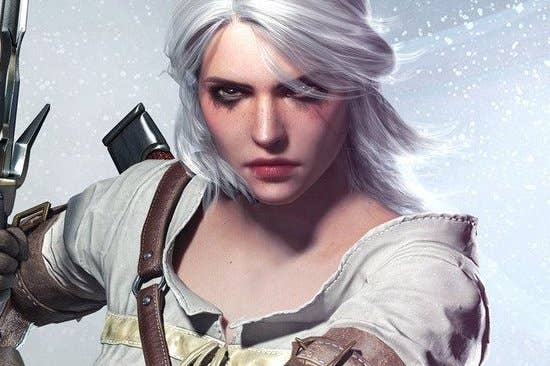 The NPD Data for May is out and reveals PlayStation 4 was the top selling console last month. The Witcher 3: Wild Hunt topped software sales.
"In May 2015, overall sales across hardware, new physical software, and accessories declined by 13 per cent," said The NPD Group's Liam Callahan.
"The 20 per cent growth in accessories was unable to offset the 18 per cent and 25 per cent respective declines in new physical software and hardware."
In hardware Callahan reported that eight generation console unit sales stayed stable in May while seventh generation consoles saw a decline.
"Year-to-date hardware unit sales are stable with a slight 1 per cent decrease from the same time period last year. Eighth generation unit sales are stable, with seventh generation down 45 per cent, and portable hardware sales up 41 per cent."
Sony Computer Entertainment America gave its response to May's figures:
"As we head into E3, we would like to thank gamers for making PS4 the top selling console and the leader in software sales in the U.S. in May," it said in a statement.
"PS4 continues to be the cumulative sales leader in the US and globally with more than 20 million consoles already in the market. We are truly humbled by this success and we look forward to sharing what's next for PS4 at our E3 press conference on June 15."
In software The Witcher III was the biggest seller but it was Warner Bros. Interactive got a nod as the top software publisher with more than a 140 per cent increase in dollar sales versus last year.
"The decline in May 2015 is attributed to poor comparisons to a strong release slate in May 2014, specifically the launches of Mario Kart 8 and Watch Dogs. Collectively, May 2015 launches sold 55 per cent less dollars than May 2014 launches, however, catalog games outside of the launch month sold 3 per cent more dollar volume compared to catalog games in May 2014," said Callahan.
"Despite poor comparisons to May 2014 releases, eighth generation consoles software unit sales rose 8 per cent in May 2015, and also gained 15 percentage points in overall software unit share to total 54 per cent."
In accessories video game points and subscription cards had their best May ever in terms of both dollars and unit sales.
"May 2015 was a positive month for video game accessory sales, with dollar sales up 20 per cent. The top 5 accessory types: Interactive Gaming Toys; point cards; gamepads; headsets/headphones; and power supplies, all experienced year-over-year growth."
"Interactive gaming toy sales experienced stellar growth of 73 per cent in May 2015 as Nintendo's amiibo accessories led dollar sales for the first time since launch."