NPD: Overall sales up 2% for October
Halo 5: Guardians is the month's top seller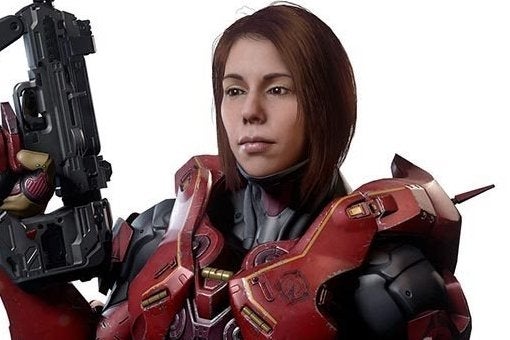 The NPD data is in for October and Halo 5: Guardians was the month's biggest software seller. Across all sectors retailers can celebrate a small rise on last year's sales.
"Overall sales across physical software, hardware, and accessories experienced a modest 2 per cent growth in October 2015 compared to October 2014. This was driven entirely by accessory sales, which grew by 18 per cent, or just under $30MM," said The NPD Group's Liam Callahan.
"Hardware dollar sales were flat from October 2014 to October 2015, with sales totaling $270.3MM. Console sales were up 3 per cent as portables declined 27 per cent due to difficult comparisons to October 2014 sales."
Overall console sales were up 3 per cent year-on-year thanks to the latest generation of hardware, sales of the last generation fell by a steep but unsurprising 66 per cent. Bundles made up 96 per cent of October's console purchases, up 53 per cent on last year.
In software physical software sales were down year-on-year and dollar sales for new launches fell by 4 per cent.
"In October 2015, new physical video game software sales decreased by 3 per cent from October 2014, with trends mirroring hardware as console sales were offset by a 42 per cent decline in portable sales. While console sales were up a modest 1 per cent, 8th generation consoles had a strong month with 62 per cent growth over October 2014 while 7th generation console sales dropped by 63 per cent - higher than the year-to-date decrease in sales of 51 per cent."
In accessories sales rose 18 per cent in October 2015, with point and subscription cards making an especially big impact on the sector.
"Video game point/subscription cards had a particularly large increase in sales, up 38 per cent from October 2014, making this the best October for video game point/subscription on record," said Callahan.
"Gamepad sales increased by 29 per cent year-over-year which was due to a 163 per cent rise in Xbox One sales with the release of the Xbox One Elite Controller."