NPD: May 2019 was the worst May for new releases since 1998
Mortal Kombat 11 overtakes Kingdom Hearts III as best-selling software title year-to-date; hardware and software sales see overall declines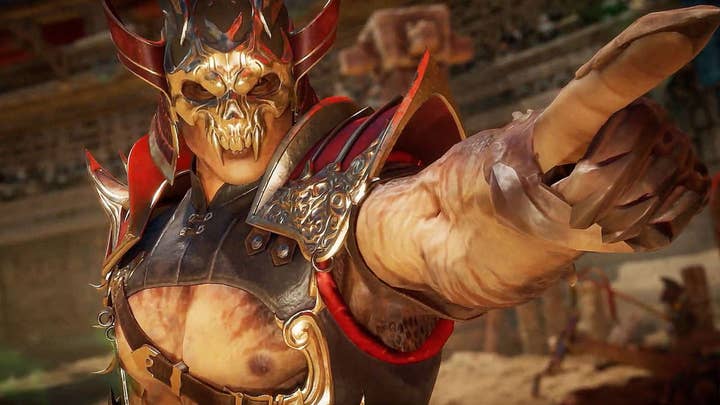 May 2019 was far from an earth-shattering month for the US games industry, according to NPD's regular report.
Per NPD analyst Mat Piscatella, overall spending across hardware, software, accessories, and game cards was down 11% year-over-year to $641 million last month. Year-to-date spending didn't fare much better, down 3% year-over-year to $4.7 billion.
Both hardware and software saw overall declines, while accessory and game card spending stayed steady. Hardware took the biggest hit, down 20% year-over-year to $149 million. Year-to-date spending dropped 17% year-over-year to $1.1 billion. These declines are possibly due to the approach of the next console generation, with Sony revealing the first details of its next console last month and rumors of what would eventually be the official unveiling of Project Scarlett at E3 2019.
The Nintendo Switch remained the only hardware platform that saw growth as the best-selling console of May and the continued victor year-to-date both in terms of dollars and units.
Accessories and game card spending brought in $230 million, with year-to-date sales up 3% to $1.4 billion.
In software, Mortal Kombat 11 took the top spot for the second month in a row, which also allowed it to surpass Kingdom Hearts III as the best-selling title year-to-date. It's worth noting that Kingdom Hearts III is still the second best-selling title of the year, despite not appearing anywhere in the Top 20 for the last three months.
Software dollar sales hit $262 million for the month of May, down 13% year-over-year. Last month marked the lowest May software dollar sales since 2013, and the lowest May new release dollar sales since 1998. Year-to-date, software sales are up 2% to $2.2 billion, with all platforms declining save for Nintendo Switch, which saw software sales grow enough to offset the drops.
Below is NPD's top 20 best-selling games chart for May 2019:
1. Mortal Kombat 11
2. Days Gone
3. Total War: Three Kingdoms
4. Rage 2*
5. Grand Theft Auto V
6. Super Smash Bros. Ultimate*
7. Red Dead Redemption II
8. MLB 19: The Show
9. Minecraft
10. NBA 2K19
11. Mario Kart 8*
12. Tom Clancy's The Division 2^
13. Call of Duty: Black Ops IIII^
14. New Super Mario Bros. U Deluxe*
15. Marvel's Spider-Man
16. The Legend of Zelda: Breath of the Wild*
17. Tom Clancy's Rainbow Six Siege
18. Assassin's Creed: Odyssey
19. Team Sonic Racing
20. Yoshi's Crafted World*
* Digital sales not included
^ PC digital sales not included
# Minecraft digital sales on PlayStation 4 and Xbox One included