NPD: Madden NFL 17 is August's biggest seller
Software, hardware and accessories spending up 1% year-on-year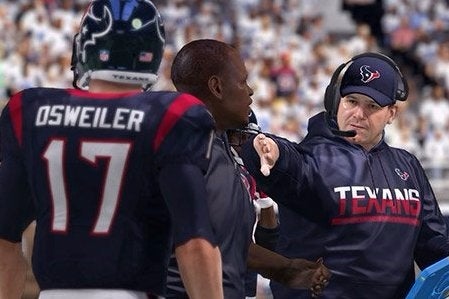 August's NPD data showed a 1% increase in spending on software, hardware and accessories year-on-year. Madden NFL 17 was the month's biggest seller.
"The release of strong new titles such as Madden NFL 17, No Man's Sky and Deus Ex: Mankind Divided bolstered console software dollar sales by 8 percent and this had helped to offset losses in spending elsewhere. Although there was a strong launch for the Xbox One S and a second consecutive month in spending growth for 3DS, it was not enough to stimulate dollar growth in hardware," said NPD's analyst Sam Naji.
In hardware total spending stood at $178MM, down 6 percent on August last year.
"The release of the Xbox One S helped to generate a 37 percent growth in unit sales and a 25 percent growth in dollar revenue for the Xbox One brand. In its first month on the market, the Xbox One S 2TB White was the second-best selling hardware SKU, despite lacking a bundled title. In total the Xbox One S accounted for almost a third of all console hardware units sold," said Naji. "Following the strong growth in units sales for the 3DS during July 2016, this was another month for solid sales. Unit spending grew by 83 percent resulting with consumers spending an additional $6M compared to last year. Consumer interest in the Pokémon franchise in the wake of the mobile game, Pokémon Go, and the release of Monster Hunter: Generations most likely caused the increase in sales."
In software spending was up 9% on the same period last year, which the NPD attributed to the strong new release line-up. While Madden NFL was the biggest seller it actually marked a 3% drop in spending compared to last August release of Madden NFL 16.
"Total accessory spending for the month reached $107MM, a decline of 5 percent compared to August 2015. Although there were declines in sales for gamecards, headsets/headphones and gamepads of 6 percent, 3 percent and 6 percent respectively, interactive gaming toys accessory spending increased by 10 percent."