NPD: Dark Souls 3 is April's top seller
"$41.6MM decline in hardware and a $52.8MM decline in software" YoY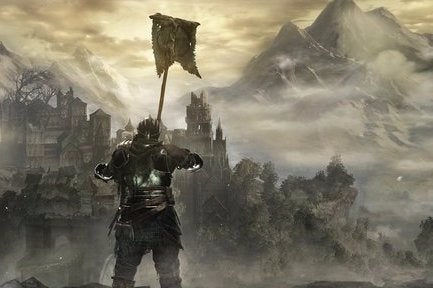 April's NPD data is here and it shows that Dark Soul 3 was the biggest software seller. Across the whole game sector sales were down 15 per cent year-on-year.
"In April 2016, overall trends (hardware, new physical software, and accessories) were down 15 percent or $88.5MM compared to April 2015 due to a $41.6MM decline in hardware and a $52.8MM decline in software, with the $5.9MM growth in accessories unable to offset these losses," said The NPD Group's Liam Callahan.
Hardware sales were down 23 percent compared to the same period in 2015, and the majority of that decline was due to a 19 percent ($30.4MM) drop in console sales.
"Compared to last year, dollar spending for 8th generation consoles decreased by 15 percent with an over 70 percent decline in 7th generation consoles. Portables also dropped by $11.3MM in sales over last April. "Despite these declines, keep in mind that Xbox One and PS4 are trending over 40 percent higher in cumulative sales after 30 months in the market compared to their predecessors."
In software sales struggled to hit the figures created by last year's release of Mortal Kombat X.
Mortal Kombat X was a strong launch last year - its April 2015 sales exceeded that of the entirety of all April 2016 new launches by 18 percent," said Callahan.
"Given the strength of March 2016 launches and how they lifted sales over March 2015, it was surprising to see the dollar sales performance drop by 16 percent compared to sales of March launches last April."