Now is not the time for Pokémon to take a break | Opinion
The Pokémon series has evolved rapidly over the Switch generation, and there's more riding on a new generation than just game sales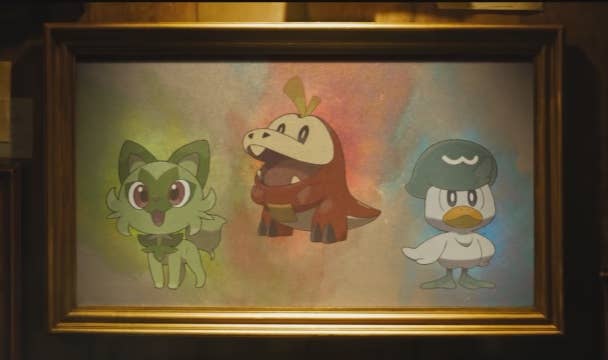 By the end of this year, Game Freak will have developed and released four major Pokémon games for Nintendo Switch.
Even that undersells the developer's output over the past five years, which has also included major DLC expansions, a Pokémon spin-off and numerous games not connected to Pikachu and friends.
Despite being one of the most prolific developers of the generation, Game Freak has attracted the ire of some fans who have labelled the studio as 'lazy' for the visual and technical quality of its games.
The insult is inaccurate, but the broad criticism is understandable. Pokémon is one of the biggest game franchises in the world -- all three major games released on Nintendo Switch are in the Top Ten best-selling games for the platform. Yet visually and technically they are lacking compared to similar RPGs on the console. The latest game, Pokémon Legends: Arceus, is one of the best titles Game Freak has ever made. But when you compare the look of the game to similar titles, such as Zelda or Monster Hunter, you can understand why some gamers might feel disappointed.
"Instead of taking years to deliver a fully realised open world Pokémon, Game Freak has been gradually getting there title-by-title"
The whole situation really came to the fore during the PR campaign for 2019's Sword and Shield, when Game Freak took the decision not to incorporate all the available Pokémon creatures due to the amount of time and effort required. The view from certain fans was that the developer had been lazy, and wasn't using its considerable resources to deliver the experience they expect.
From the perspective of a portable game developer (which Game Freak is) the step up from Nintendo 3DS to Switch was a significant one. It's a jump from SD visuals to HD, from purely handheld play to home console, and such a transition requires more staff and more development time.
Expanding teams significantly is not a simple matter of money. It requires training, improving processes, new management structures and plenty more besides. Such moves can (if you get it wrong) have a detrimental impact on culture and how the team works... Game Freak's Junichi Masuda has publicly stated how in an ideal world he'd like to keep teams small.
Meanwhile, simply taking longer to make the games isn't an entirely realistic proposition. Creatively, Game Freak may not want to move into the world where games are taking four, five, or even six years to build. And that's before you consider the commercial realities of operating and maintaining a massive, multi-media franchise, within which the video games play the central role.
As a result, Game Freak has been taking an almost iterative approach to developing Pokémon. Pokémon Sword and Shield introduced 3D exploration areas to the series, something that was significantly expanded upon with the new Pokémon Legends: Arceus, and the upcoming Pokémon Violet and Scarlet looks set to take that to its inevitable, open world conclusion.
It's akin to how a sports game developer might operate. Instead of taking years to deliver on a fully realised open world vision for Pokémon, Game Freak has been gradually getting there title-by-title. To use a term the fans will understand, Pokémon is evolving.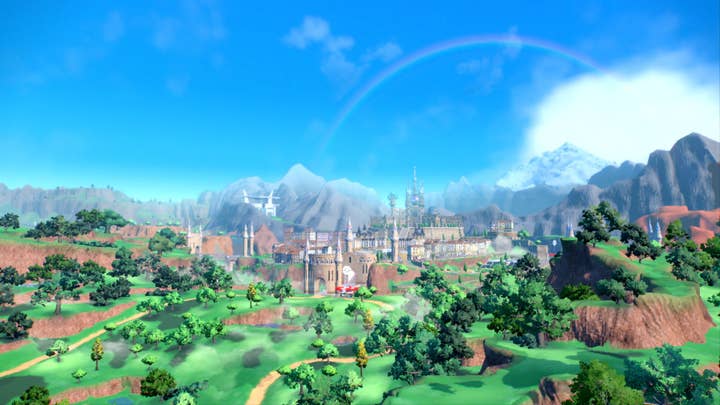 It's not just evolving as a game, but also a business. Live service Pokémon games have existed for a while (including Pokémon Go and Pokémon Unite), but this generation saw Game Freak develop DLC for the mainline Pokémon Sword and Shield games. This is a departure from how it previously operated, where it would release a version of the previous game but with added content at retail.
"It feels excessive that three major Pokémon games will have been released within a 12 months period"
In some ways, it makes sense why Game Freak takes a cautious, iterative approach to making new Pokémon games. This is a franchise that's 26 years-old, with an audience that spans generations, genders and countries. The vocal group on social media isn't reflective of the entire Pokémon fanbase. A change welcomed by one group isn't necessarily greeted with the same enthusiasm by another. Pokémon Legends: Arceus is the biggest departure the series has made since its debut, but as the naming convention suggests (and practically confirmed by the recent announcement of Scarlet and Violet), this is a future for Pokémon, not the future.
Even considering all of this, it feels excessive that three major Pokémon games will have been released within a 12 months period by the end of this year. Pokémon Brilliant Diamond and Shining Pearl, which launched in November 2021, is approaching 14 million sales and Pokémon Legends: Arceus topped the charts globally when it arrived last month. As a result, the news that another big Pokémon game -- Scarlet and Violet -- is scheduled to arrive later in 2022 was a surprise.
Considering what some fans are asking for in terms of visual and technical quality, could Game Freak not take a bit more time on this one? From a commercial standpoint, Pokémon seems on a strong footing. From a Nintendo point-of-view, it's already shaping up to be a year filled with significant Switch games (at least currently). On the surface, there doesn't seem to be much of a business reason why there has to be another Pokémon game this Christmas.
But that's a view very much through a video games lens. The main series Pokémon games sit at the centre of everything the franchise does, from the trading card game to the anime, from merchandise to the live service games. It's these big flagship titles that introduce new locations, characters and, of course, Pokémon. Typically, each of these new generations come out every three years, enabling the whole IP to expand. A longer gap between mainline games would have a knock-on effect for the entire business.
In other words, these decisions are fraught with complication. Game Freak has to weigh up what its varying fans want, what its internal partners need, all while transitioning from a handheld developer to a console game maker, and adapting to changing business models. I think of that 'lazy' insult that gets thrown around, and I cannot think of a less accurate sumation of the studio. Game Freak -- and its partners at Creatures, The Pokémon Company and Nintendo -- have a lot to deal with, and it's overcoming all that by doing what they do best: making games, lots of them, and pretty good ones at that. The series has never been more interesting, and it's exciting to see what the next stage of its evolution will look like.
Some corners of the fanbase may not be satisfied, but Game Freak, and its friends, has spent five years carefully, step-by-step, transforming the Pokémon franchise into something new. And for that, it should feel proud of what it's achieved so far.