Notre Dame sitting out of EA Sports College Football for now
University athletic director says it won't be part of the franchise until endorsement rules are finalized and student-athletes can benefit from being in the game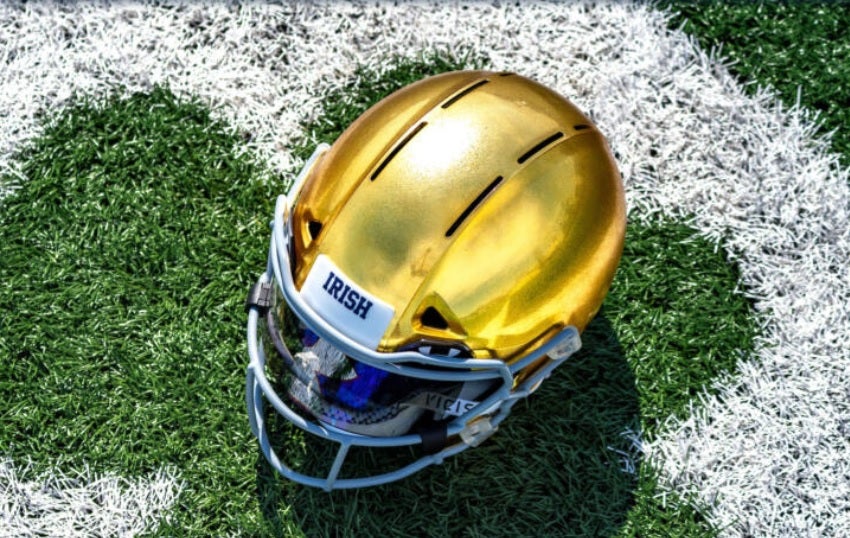 Electronic Arts is returning to college football, but one of the sport's biggest names will remain sidelined for the moment.
Notre Dame athletic director Jack Swarbrick this week released a statement saying the school would not be appearing in the publisher's upcoming game until a few changes are made to American collegiate athletics as a whole.
"Notre Dame Athletics welcomes the return of EA Sports College Football, a video game series that has historically helped promote interest in college football," Swarbrick said. "Notre Dame will not, however, participate in the game until such time as rules have been finalized governing the participation of our student-athletes.
"As those rules are developed, it is our strong desire that student-athletes be allowed to benefit directly from allowing their name, image and performance history to be used in the game."
Historically, college athletes have not been allowed to benefit from their name, image, or likeness rights. However, in 2019 California passed a law that would allow players to hire agents and get endorsement deals, and the NCAA reversed its long-standing opposition to the concept the next week.
In 2019, the NCAA set itself a January 2021 deadline to update those rules, but last month it indefinitely delayed a vote on rule changes, citing unspecified "external factors."
EA hasn't published a college football game since 2013. Earlier this month, it announced it would begin to do so again, but did not specify whether that return would come this year.
Update, February 26: An EA representative returned a request for comment, saying, "While it's early in our return to College Football, we are committed to creating an authentic college football experience. We've said from the start that player name, image and likeness is not currently planned for the game. However, we are watching the developments in this area closely and are prepared to take steps to include players should that opportunity arise.
"In the meantime, we're continuing to work with our partners at CLC to ensure the diverse traditions, pageantry and passion of the more than 100 institutions already signed on to be featured in the game come to life."