New law means EA could revive NCAA sports games
CEO Andrew Wilson says he "would jump for the opportunity" to publish titles around $14 billion industry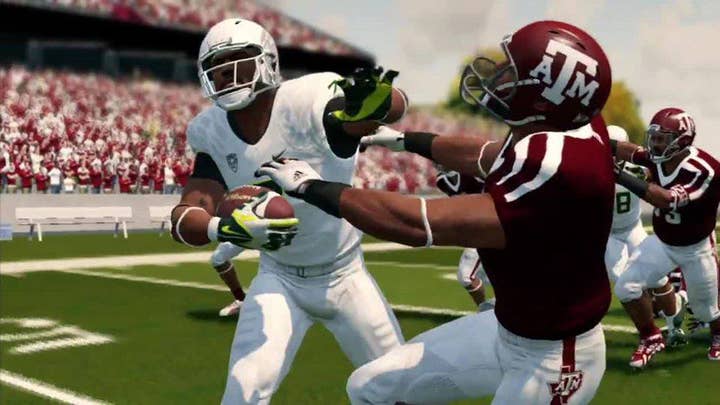 Electronic Arts may return to making sports games based on college leagues if a new US law is passed in more states.
The National Collegiate Athletic Association maintains that college athletes should not earn money from their sports activities while studying. But the New York Times reports California governor Gavin Newsom has signed a bill that will allow players to hire agents and secure endorsement deals.
The new law will be introduced in 2023 -- initially only in California, although the NYT reports multiple states agree that college players should be compensated for playing, especially as the college sports industry generated at least $14 billion last year.
The law presents an opportunity for Electronic Arts, which used to publish annual NCAA football games from 1993 to 2013, plus NCAA basketball titles and a shortlived NCAA baseball series.
These titles were published through a contract with the NCAA but the partnership was terminated after a $60 million lawsuit against EA, the Collegiate Licensing Company and the NCAA. The suit was filed by former student athletes asserting that the video games used their names and likenesses without compensation.
According to the Wall Street Journal's Sarah Needleman, EA CEO Andrew Wilson is particularly optimistic. He told attendees of the WSJ Tech Live conference that he would "jump for the opportunity" to resume publishing video games around college sports.