Nintendo's stock is soaring
Investors clearly quite pleased with the company's decision to team with DeNA on mobile development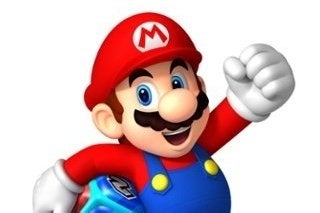 Regardless of what you might think of the move into mobile gaming by Nintendo, it's hard to argue with the incredibly optimistic reaction the company's getting from investors. Follwowing the announcement of its deal with DeNA, Nintendo shares flirted with being up 30 percent on Tuesday, and currently (as of this writing) the stock is up almost 27 percent at 18.13 - Nintendo's previous close was 14.29.
In the business world, the news is being heralded as resoundingly positive. After three straight years of operating losses before its last fiscal year and another profit warning in January after seeing a nearly 40 percent year-on-year drop in 3DS sales, most investors and analysts are relieved to see Nintendo finally taking the plunge into mobile.
"This is about the most drastic, bold shift in strategy Nintendo could have undertaken," Serkan Toto, a Tokyo-based game consultant, told the Wall Street Journal.
Indeed, it's a bold shift for Nintendo, but the company has no plans to abandon traditional handheld gaming yet. Details are scarce, but Nintendo made it clear that it's still pursuing a new system, labeled the NX, and its new alliance with DeNA to make mobile games should be seen as complementary to its core business. That being said, if things go well, it's easy to see how the mobile space could soon generate the lion's share of Nintendo's business in the years ahead.