Nintendo's Miyamoto "not actively participating" in NX development
Legendary designer says he's more focused on software these days, talks about why Wii U failed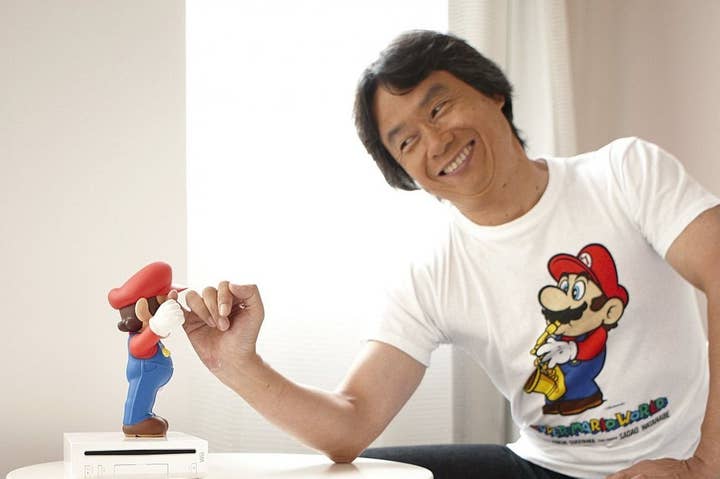 While Shigeru Miyamoto is best known for iconic Nintendo franchises like Mario and Zelda (among others), the industry veteran has also played a significant role in hardware design for the company, whether it was the Wii remotes, the three-pronged, first-ever analog controller for N64 or something else. For Nintendo's still mysterious NX platform, however, the longtime designer is not going to be an active participant in hardware development, according to an interview with Fortune.
"I've pulled myself back out of some of the hardware section and I'm really focused on some of the software that I'm involved in-for example, the new Starfox game," he said. "Of course I am observing and looking at the hardware, but I am not actively participating and making decisions."
Miyamoto was also asked about why Nintendo's Wii U has struggled so much. The platform has sold around 9.5 million units so far, which makes it Nintendo's slowest selling console in its history (even slower than Gamecube). For comparison purposes, Sony's PS4 managed to sell as many units in roughly nine months as Wii U did in two and a half years. Miyamoto believes the biggest problem wasn't necessarily a lack of AAA titles for Wii U, but that Nintendo could never properly explain the concept behind the system.
"I feel like people never really understood the concept behind Wii U and what we were trying to do," he said. "I think the assumption is we were trying to create a game machine and a tablet and really what we were trying to do was create a game system that gave you tablet-like functionality for controlling that system and give you two screens that would allow different people in the living room to play in different ways. .... Unfortunately, because tablets, at the time, were adding more and more functionality and becoming more and more prominent, this system and this approach didn't mesh well with the period in which we released it."
Shinya Takahashi (who oversees Nintendo's Software Planning & Development Division with Miyamoto) added that for the NX it's now imperative that Nintendo closely examine what it can do to generate excitement again with lots of people.
"For us, the next step is to think about what is going to be that element that is really going to catch the attention of a large number of players again and get them excited," he noted. "We're constantly thinking about this idea from the perspective of the players and the needs of the players in terms of what can we can do with our ability and our technology to capture that excitement and passion."