Nintendo wins Mii patent suit
Judge invalidates RecogniCorp patent on storing police sketch-artist data, bringing closure to suit filed over virtual avatar system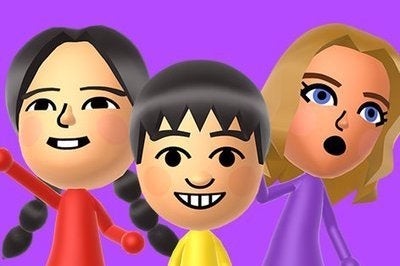 Nintendo kept up one of its most cherished traditions heading into the holidays: the public announcement of victory in patent suits. The company yesterday sent out a press release touting victory in a 2011 suit brought against it by patent-assertion company RecogniCorp LLC.
RecogniCorp was claiming that Nintendo's Mii character creation tool infringed on a patent it held covering a "Method and apparatus for encoding/decoding image data." The RecogniCorp patent originally was intended for police sketch artists to produce composite images using pre-existing images of faces as a way to reduce the bandwidth and memory requirements for computer systems storing and transmitting images of people.
A Seattle federal court judge ruled that the patent improperly attempted to monopolize mathematical operations. As a result, he didn't even need to address Nintendo's arguments in the case.
"We are very pleased with Judge Jones' decision, which finally put an end to RecogniCorp's attempt to cover inventions to which it has no rights," Nintendo of America director of litigation and compliance Ajay Singh said. "Nintendo will continue to protect its products and innovations against accusations of patent infringement."
This makes no less than four patent suit victories for Nintendo this year, and at least nine since the beginning of 2014.