Nintendo: Where's the fun in streaming gameplay?
Reggie Fils-Aime doesn't want live-streaming completely open to Wii U's users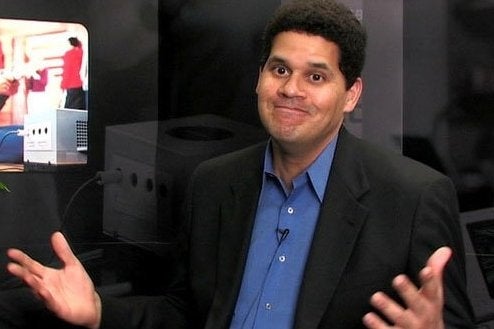 Sony and Microsoft may be bewitched by the popularity of live-streaming gameplay, but Nintendo is not so keen to make the ubiquitous Twitch service available to its users.
Speaking to Polygon, Nintendo of America president Reggie Fils-Aime said that the company has always been focused on making its platforms as "fun" as possible - and, at present, it doesn't see that potential in Twitch as an ever present feature.
"We don't think streaming 30 minutes of gameplay by itself is a lot of fun," he said. "Your specific question of just purely streaming gameplay, what we've got to think through is, so what's fun about that? From a consumer standpoint, what's fun about it?"
Well, not that much, apparently. Fils-Aime pointed out that Nintendo works with Twitch on a consistent basis - including in its live coverage of E3 - and it has implemented user-created video features in Mario Kart 8, but these are specific, tailored uses of the technology.
"So for us, what we're doing at the Nokia theater with the Smash Invitational [Super Smash Bros.], we loved that streamed because that's where you are able to see how these players perform, the moves they make, you can learn something. That has value to us. And you can expect us to do more of that type of activity, highlighting our games and providing a forum for players to learn how to play better.
"But that's different than watching Joe Blow's 30 minute stream, which may or may not have something that's all that interesting."
The impact of live-streaming on the PlayStation 4 and Xbox One has been so immediate and pervasive that Twitch has emerged as an incredibly early contender for the new generation's defining feature.
While there is certainly logic backing up Nintendo's viewpoint, after an encouraging E3 widely seen as a return to form, Fils-Aime's words may be enough to give Nintendo's investors a few more sleepless nights.