Nintendo to launch NFC products for Wii U and 3DS
Satoru Iwata tees up E3 showing for "Nintendo Figurine Platform"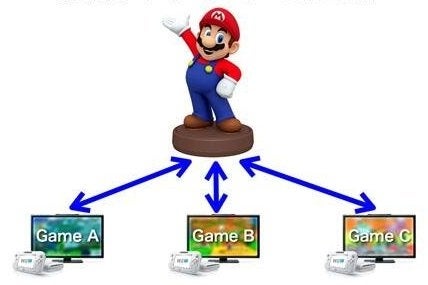 Nintendo will launch a new line of products based on the near-field communication technology found in the popular Skylanders and Disney Infinity franchises.
In a briefing to accompany Nintendo's full-year financial results, president Satoru Iwata described the NFC concept as part of a broader move to find new ways to use the company's enviable stable of IP.
"Other than using character IP in Nintendo's video game software, we need to start a new business that will someday become one of our core activities," Iwata said.
"As Nintendo's first step We have decided to release character figurines with built-in NFC functionality that are compatible with video games starting from this year-end sales season."
The new line of products will be released for the Wii U - they will work in conjunction with the GamePad - under the banner "NFP" (Nintendo Figurine Platform). Each figurine will be compatible with multiple games, and will contain NFC technology that can both read and write information, allowing players to change and evolve their characters.
Nintendo is also working on an NFC reader/writer for the 3DS, which will open up the audience for its NFP products to another 43 million potential customers.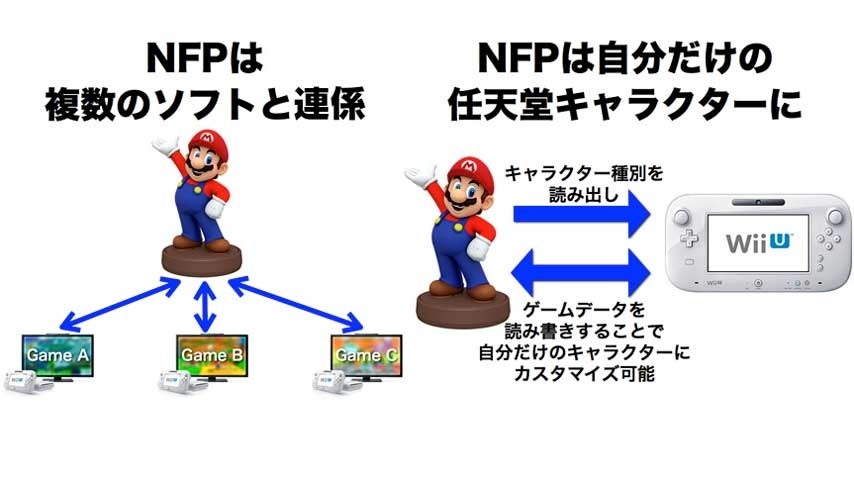 Nintendo Figurine Platform is expected to launch at the end of this year, but Iwata confirmed that it will be a significant part of the company's offering at E3 in June. The 3DS NFC reader/writer scheduled to follow in the first half of 2015.
"With the launch of this new product genre, NFP, which will be compatible with Wii U and Nintendo 3DS, is going to serve as the first example of actively utilizing our own character IP," Iwata concluded.
"At the same time, there are not only going to be decorative boxes for video game hardware and packages for software, but also Nintendo character figurines displayed on store shelves. This will provide exposure for Nintendo, play a great role in raising our brand awareness and create more opportunities for consumers to play video games."