Paid subscriptions coming to Animal Crossing: Pocket Camp
UPDATE: Nintendo follows Mario Kart subscription with two tiers for Animal Crossing amounting to $10.98 per month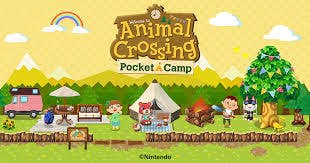 Original Story 18/11/19: Nintendo has revealed plans to introduce a two-tier paid subscription model to Animal Crossing: Pocket Camp.
Released in October 2017, the mobile adaptation of one of Nintendo's flagship franchises has grossed around $111 million lifetime revenue.
However, following the surprise implementation of the subscription model in Mario Kart World Tour, Nintendo has given the greenlight for a similar system for Pocket Camp.
There is currently no information on the pricing and limited detail on features, but according to an in-game update the two tiers will offer very different perks around admin and storage.
Nintendo will reveal more details on Wednesday, November 21 when it will release some videos.
Working with Japanese developer DeNA, Nintendo has released a raft of mobile games over the past three years with varying degrees of success.
Animal Crossing: Pocket Camp has been among the weakest performing along with Dr Mario World, while Fire Emblem Heroes has remained Nintendo's golden child since launch.
Update: Nintendo has now detailed the two subscription plans, which come to a combined $10.98 per month.
The $7.99 Cookie and Depot Plan gives subscribers five free fortune cookies -- the mobile game's loot boxes -- per month, plus an expanded inventory.
Meanwhile, the $2.99 Happy Helper Plan automates some of the in-game tasks such as collecting event items and completing animal requests, so players won't have to log in as often.
Our sister site Eurogamer has been highly critical of Pocket Camp's aggressive monetisation model. Fortunately, the series' next full entry -- Animal Crossing: New Horizons -- arrives on Switch in March.
Additional reporting by James Batchelor