Nintendo Switch screen is 720p, will support multi-finger gestures - report
Eurogamer's sources point to a 6.2-inch touchscreen that offers 10-point multitouch ability
While the initial Nintendo Switch video reveal still has everyone buzzing, there are many unanswered questions that remain. Nintendo has said that it will hold a special presentation on January 12, 2017 to reveal the console's exact launch plans and more, but many are still wondering about the Switch's specifications. One aspect that will be key to the device since it offers complete portability is its screen. Our sister site Eurogamer has managed to get some information from multiple sources that previously confirmed the Switch's design and detachable controllers.
According to these sources, the Switch's screen will be around 6.2 inches in size (so a bit larger than what you might find in many smartphone "phablets") and it will offer a capacitive multi-touch screen with 720p resolution. Some might balk at the resolution being anything less than 1080p, but the ability for the screen to support multi-finger gestures similar to smartphones seems like a nice step up for Nintendo. As Eurogamer points out, the 3DS and Wii U screens were only resistive touchscreens, meaning they relied on feedback from pressure and were not as precise.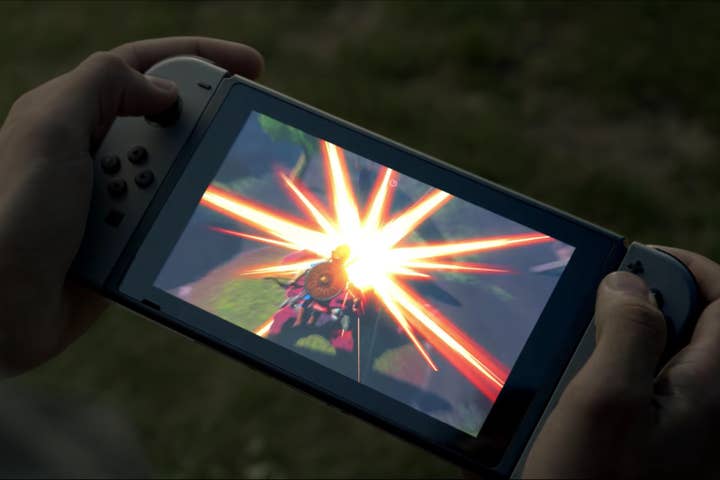 If Eurogamer's sources prove accurate, it's interesting that Nintendo chose not to mention the Switch's touchscreen ability whatsoever. That said, Nintendo has already stressed that Switch is "first and foremost" a home gaming console, and the messaging around the product will be crucial. The company probably did not want people thinking at all about the touchscreen in its failed Wii U console and would rather dive into the screen and other functionality at a later date.
Aside from the screen and the obvious question of price, given the portable nature of the Switch, exactly how powerful the console is and how much battery life it can sustain will be critical items that need to be addressed. We'll bring you more Switch news as it unfolds. In the meantime, feel free to check out our different features analyzing the device's prospects.