Nintendo Switch, PlayStation and Call of Duty dominate November 2021 | UK Monthly Charts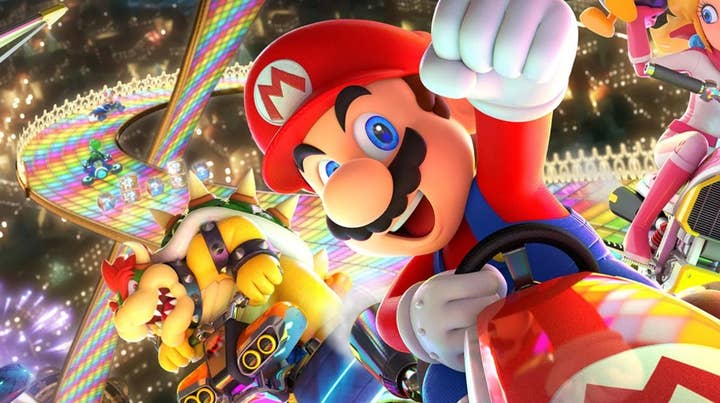 Nintendo Switch retained its position as the best-selling console in the UK for the second month in a row, according to GfK.
This was due to a dominant Black Friday display driven by a special Mario Kart 8: Deluxe bundle, which launched that week. That week was the most successful sales period Nintendo Switch has had in the UK so far.
In second place for console unit sales is PS5, followed by Xbox Series X and S.
For the four weeks ending November 28, 422,138 games consoles were sold in the UK according to GfK panel data.
Looking at the GSD game charts (physical + digital sales), 4.6 million games were sold during November 2021 in the UK, which is actually up 5% over the same month in 2020.
Digital downloads accounted for just over 2 million of that figure, which is a drop of 2.5% compared with the same period the year before. 2.6 million games were sold via physical retail, which is a rise of 12% over November 2020.
November is typically a month that favours physical retail due to Christmas gifting.
Call of Duty: Vanguard was comfortably the best-selling game of November, continuing the series' trend of dominating sales during the period. However, the game performed significantly below its predecessor -- Call of Duty: Black Ops Cold War. You can read more on why this may have been the case right here.
57% of Call of Duty sales were on PlayStation platforms and 43% on Xbox. 62% of the game's sales came as a download. PC data is unavailable.
Elsewhere, Pokémon Brilliant Diamond made No.4 and Shining Pearl is at No.7. If both games' sales were combined, the remakes would have come in third place, and that's without Nintendo sharing digital sales data.
The third best-selling game of the month was Battlefield 2042, which again performed below its predecessor (2018's Battlefield 5).
New at No.8 is Grand Theft Auto: The Trilogy Definitive Edition. The game's sales are 100% digital, with physical versions not arriving until December.
28% of the collection's sales came on Xbox, 13% on Nintendo Switch and 59% on PlayStation consoles (PC data unavailable). One of the games in the trilogy was available to Xbox Game Pass subscribers (GTA: San Andreas) and another to PS Now subscribers (GTA 3). Subscription data is not included in these charts.
Over to accessories, 1.18 million add-on products were sold during November, according to Gfk data. That's more than 63% up over October, but 5.3% down compared with November 2020. Last November saw the blockbuster launches of PS5 and Xbox Series X and S, which boosted sales of accessories during the month.
The GfK charts are dominated by three Sony first-party controllers -- the DualSense White (No.1), Black (No.2) and the PS4 Dualshock 4 V2 (No.3). Continuing with Sony, the Pulse 3D White headset drops down to No.11 from No.4, but there is serious growth from the new Pulse 3D Black, climbing from a debut of No.95 last month to No.15. If we combine the two together, the Pulse 3D headset range is up 24% month-on-month. It was the second best month for the headset outside of the initial launch in November 2020, GfK says.
For Microsoft, no surprise that controllers continue to perform strongly, with six first-party controllers in the Top 20. The Robot White Controller climbs from No.8 to No.4, with two new products debuting this month -- the Forza Horizon 5 Controller in at No.6 and the 20th Anniversary Controller at No.16.
Black Friday played a big role for some products last month. Razer's Kraken X headset climbs from No.96 to No.19 at around £29, down over £11 from last month. Meanwhile, two products from Stealth Gaming performed very well, namely the Switch Premium Travel Case (up to No.22 from No.103), and the Stealth Joy-Con Wheels (re-entering the charts at No.25).
Finally, the external Hard Drive market, which this year has been showing impressive growth, is represented by Seagate's Game Drive for PS4, which up from No.45 to No23 thanks to promotional activity and a £57 price point.
GSD September 2021 Top 20 Games (Digital + Physical)
Position
Title
1
Call of Duty: Vanguard (Activision Blizzard)
2
FIFA 22 (EA)
3
Battlefield 2042 (EA)
4
Pokémon Brilliant Diamond (Nintendo)*
5
Football Manager 2022 (Sega)
6
Forza Horizon 5 (Microsoft)
7
Pokémon Shining Pearl (Nintendo)*
8
Grand Theft Auto: The Trilogy Definitive Edition (Rockstar)
9
Mario Kart 8: Deluxe (Nintendo)*
10
Marvel's Guardians of the Galaxy (Square Enix)
11
Just Dance 2022 (Ubisoft)
12
Far Cry 6 (Ubisoft)
13
Grand Theft Auto 5 (Rockstar)
14
Spider-Man: Miles Morales (Sony)
15
Mario Party Superstars (Nintendo)*
16
Animal Crossing: New Horizons (Nintendo)*
17
Riders Republic (Ubisoft)
18
Minecraft: Switch Edition (Nintendo/Mojang)*
19
Red Dead Redemption 2 (Rockstar)
20
LEGO Harry Potter Collection (Warner Bros)
* Digital data unavailable
GSD digital data includes games from participating companies sold via Steam, Xbox Live, PlayStation Network, Nintendo Eshop. Participating companies are Activision Blizzard, Bandai Namco, Big Ben Interactive, Capcom, Codemasters, Electronic Arts, Focus Home Interactive, Koch Media, Konami, Microids, Microsoft, Milestone, Paradox Interactive, Quantic Dream, Sega, Sony, Square Enix, Strelka, Take-Two, Ubisoft and Warner Bros. Nintendo and Bethesda are the notable absentees, alongside smaller studios.