Nintendo steps up 3DS software push
New Mario & Luigi, Mario Golf, and Donkey Kong Country hitting handheld as Wii U gets new Zombi U hardware bundle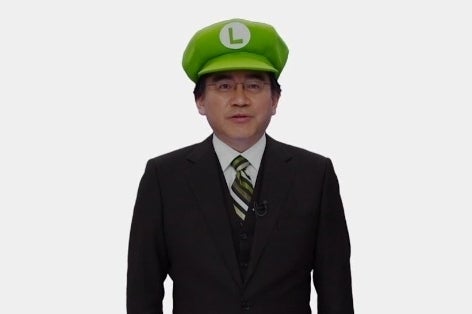 Last month, Nintendo blitzed Wii U owners with new game announcements to spark interest in the middle of a post-launch release drought. Today the company turned its attention to the handheld space with a Nintendo Direct presentation focused primarily on the 3DS and new games featuring two of its biggest icons, Mario and Donkey Kong.
Leading up the push was a pair of games set for launch this summer: the light-hearted roleplaying game Mario & Luigi: Dream Team and the latest in the Camelot-developed sports series Mario Golf: World Tour. The 3DS will also be seeing Donkey Kong Country Returns 3D, a version of Retro Studios' 2010 Wii game revamped to take advantage of the handheld's glasses-free 3D feature. Nintendo also announced the downloadable action-puzzle game Mario and Donkey Kong Minis on the Move for the 3DS' eShop.
In other 3DS news, Nintendo confirmed Luigi's Mansion: Dark Moon and Animal Crossing: New Leaf launches on March 24 and June 9, respectively. Additionally, Pokemon developer GameFreak's downloadable rhythm-based action game HarmoKnight was set for a March 28 debut.
While the 3DS was the primary focus of the event, Nintendo dropped some news for the Wii U as well. The company revealed a new North American Wii U bundle set for release this Sunday. The new set will feature everything from the current $350 Wii U Deluxe bundle, as well as Zombi U, a black Wii U Pro Controller, and an art book for $390. As for games, Nintendo announced New Super Luigi U, a large-scale downloadable content package for New Super Mario Bros. U that will feature the green-clad Mario brother jumping and stomping his way through 80 remixed levels from the original game.