Nintendo of America sells over 1.75 million systems in November
The Wii U and Black Friday puts Nintendo over the top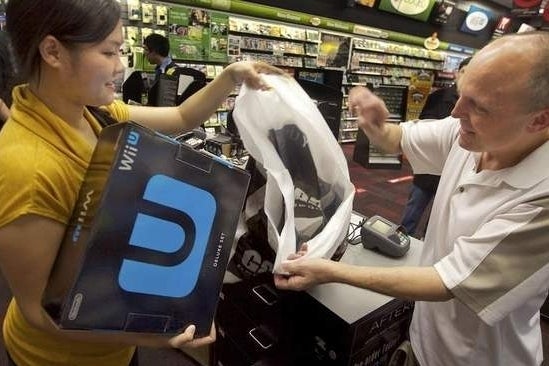 According to the NPD Group, Nintendo sold more than 1.75 million total hardware units in the United States in November. Though it only had seven days of sales due its November 18 release date, the Wii U sold more than 425,000 units in November. The 3DS was Nintendo's hardware leader for the month with 540,000 with units sold. The Wii sold 420,000 units and the Nintendo DS sold more 370,000 units, with the older systems reaching lifetime sales numbers of 40 million units and 53 million units respectively.
"The groundbreaking Wii U, the continued strength of Nintendo 3DS and the enduring appeal of Wii and Nintendo DS drove momentum on Black Friday and through November," said Nintendo of America executive vice president of Sales & Marketing Scott Moffitt. "Wii U is off to a tremendous start in the United States, is essentially sold out at retail and has cemented its status as the 'must-have' product this holiday season."
On the software side, New Super Mario Bros U for the Wii U sold more than 243,000 units, with a console attach rate of nearly 60 percent. Mario Kart 7 reached 2 million units in lifetime sales, becoming the second 3DS game to hit that milestone in the US.
[Photo via Associated Press]