Nintendo reportedly sends cease and desist to custom Joy-Con charity campaign
Controllers were in memory of Desmond "Etika" Amofah; but included Switch logo and copyright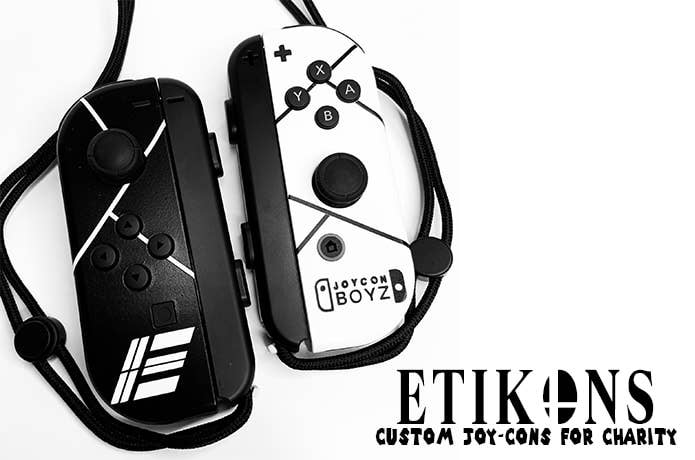 Nintendo has reportedly sent a cease and desist letter to an Indiegogo charity campaign that was making custom Joy-Con controller shells in memory of YouTuber Desmond "Etika" Amofah.
The campaign, which reached nearly $37,000 in funds raised by its conclusion in August of last year, was for a set of "Etikons," Joy-Con controllers with custom shells in honor of a YouTuber who took his own life earlier that June.
Proceeds from each sale were donated to the non-profit mental health resource group JED Foundation, with over $10,000 donated in December of last year.
However, at the end of September, campaign creator 'CptnAlex' says he received a cease and desist letter from Nintendo, which asserted that the Joy-Con shells and sale of them violated Nintendo's trademarks and IP rights.
In a follow-up Twitter thread, CptnAlex clarified that the issue Nintendo took with the campaign was not the selling of Joy-Con shells, but that the shells included the trademarked word "Joy-Con" as a part of the phrase "JoyConBoyz" and that they included the Nintendo Switch logo.
He has since suggested that he may publish a new campaign for the custom shells that does not include either trademark.