Nintendo not making any Wii games
Console maker has shifted focus to Wii U, says it has no projects for previous system in the pipeline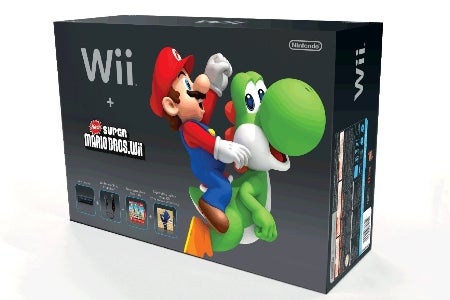 With the North American launch of the Wii U out of the way, there's no looking back for Nintendo. In an interview with GameSpot conducted hours before the new system's debut, Nintendo of America director of product marketing Bill Trinen confirmed that the company has stopped working on games for the original Wii.
When asked if Nintendo had any internally developed Wii games in the pipeline, Trinen answered simply, "No, there are not right now."
If the Wii really has been put to sleep, Kirby's Dream Collection serves as an appropriate final release from Nintendo of America. The 20th anniversary compilation of Kirby games debuted in September. The following month, Nintendo cut the price of the console from $149 to $129.
The Wii has been Nintendo's most successful home console to date. As of September 30, it had sold more than 97 million systems worldwide since its 2006 debut. The company's next-best selling console is the original Famicom/Nintendo Entertainment System, which tallied nearly 62 million systems sold.