Nintendo cuts Wii price to $129
Black hardware bundle shaves $20 off MSRP, packs in Wii Sports and Wii Sports Resort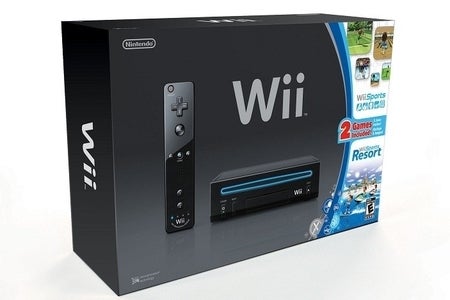 In advance of the Wii U's November 18 debut, Nintendo has cut the price of its legacy console. The company today announced it has begun shipping a new Wii hardware bundle that sells for $129.99, and includes a black Wii console as well as Wii Sports and Wii Sports Resort on one disc. The new package should be widely available by October 28, and will phase out the existing $149 black hardware bundle that includes New Super Mario Bros. Wii.
This is only the third official US price drop in the Wii's nearly six years on the market. Nintendo launched the system in November of 2006 at a $249 price point. The launch price held steady for an unheard of three years before Nintendo finally dropped it to $199 in September of 2009. The hardware stuck at that price point until its second official drop in May of last year.
As for Nintendo's new console, the Wii U will launch November 18 in two configurations. The cheaper of the two bundles will sell for $299, while the $349 package will include more memory and the minigame compilation Nintendoland.