Nintendo Labo belongs in the classroom
GamesIndustry.biz goes hands on with Nintendo's ambitious new project
The demonstration area within Nintendo's UK offices is decked out like a school.
There are big round tables for kids (or press) to sit around. Pots are in the middle of each one, full of stickers, pens, glue and various assorted stationary. On the wall are big plastic cases full of more art material. It feels more like wet play than a PR event.
Yet it has all been designed to promote Labo, Nintendo's big release for the first half of 2018. Labo is a series of games, and accompanying cardboard products, which work with the Nintendo Switch and its Joy-Con controllers. You can create a motorbike out of cardboard and use it to race in a game. Or a fishing rod to go fishing, or a RC car to judder and move across a flat surface. Or even a small piano. You can decorate these cardboard creations as you want, too. Hence the felt tip pens and bits of ribbon strewn throughout the room.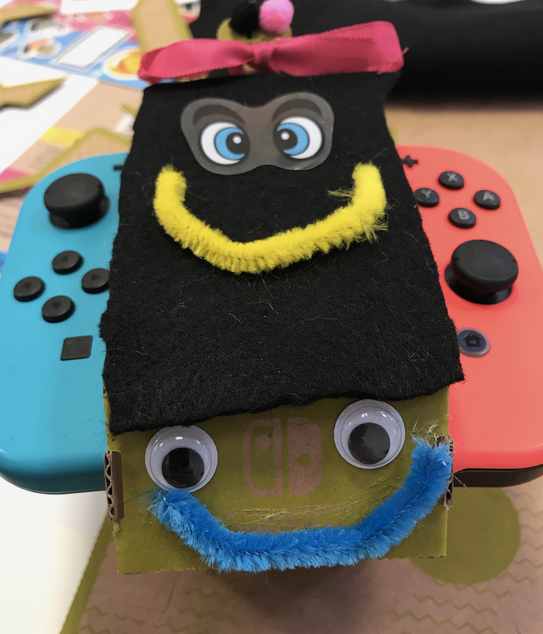 The concept launches with two products, one featuring a variety of basic mini-games (probably the better of the two), and the other based around a more in-depth city-smashing robot game. There's also a customisation pack, containing various stickers and tape for those feeling particularly creative.
GamesIndustry.biz had been invited to this Nintendo class to give Labo a try. It was announced only a few months ago and arrives next week (or tomorrow in the US), and it's clearly a move by Nintendo to push its Switch further into the minds of family gamers. It sits in the same world as Wii Fit or Brain Training. A game that's not really about being a game, and is designed to do things that some would consider more worthy.
"You can even turn the Joy-Cons into the world's most expensive doorbell"
I have already discussed my feelings about Labo. It's clearly a strong product and a very clever idea, but its price seems too steep for most families. Outside of mums and dads who already own a Switch (or fully intended to), it's hard to imagine parents rushing to a store to spend (at least) $370/£340.
That's not to say Labo is overpriced. The game we played contains a wealth of features, accessories and hidden modes that suggest there is a lot of enjoyment to be had. The most impressive of which might just be the game's more 'hardcore' Garage mode. Garage lets gamers play around with the Nintendo Switch and its Joy-Con controllers to develop their own concepts and ideas, and even reprogram existing concepts. The Nintendo UK community manager had created his own shooting range, reprogrammed the fishing rod to control the RC Car, and even turned a Joy-Con into the world's most expensive doorbell.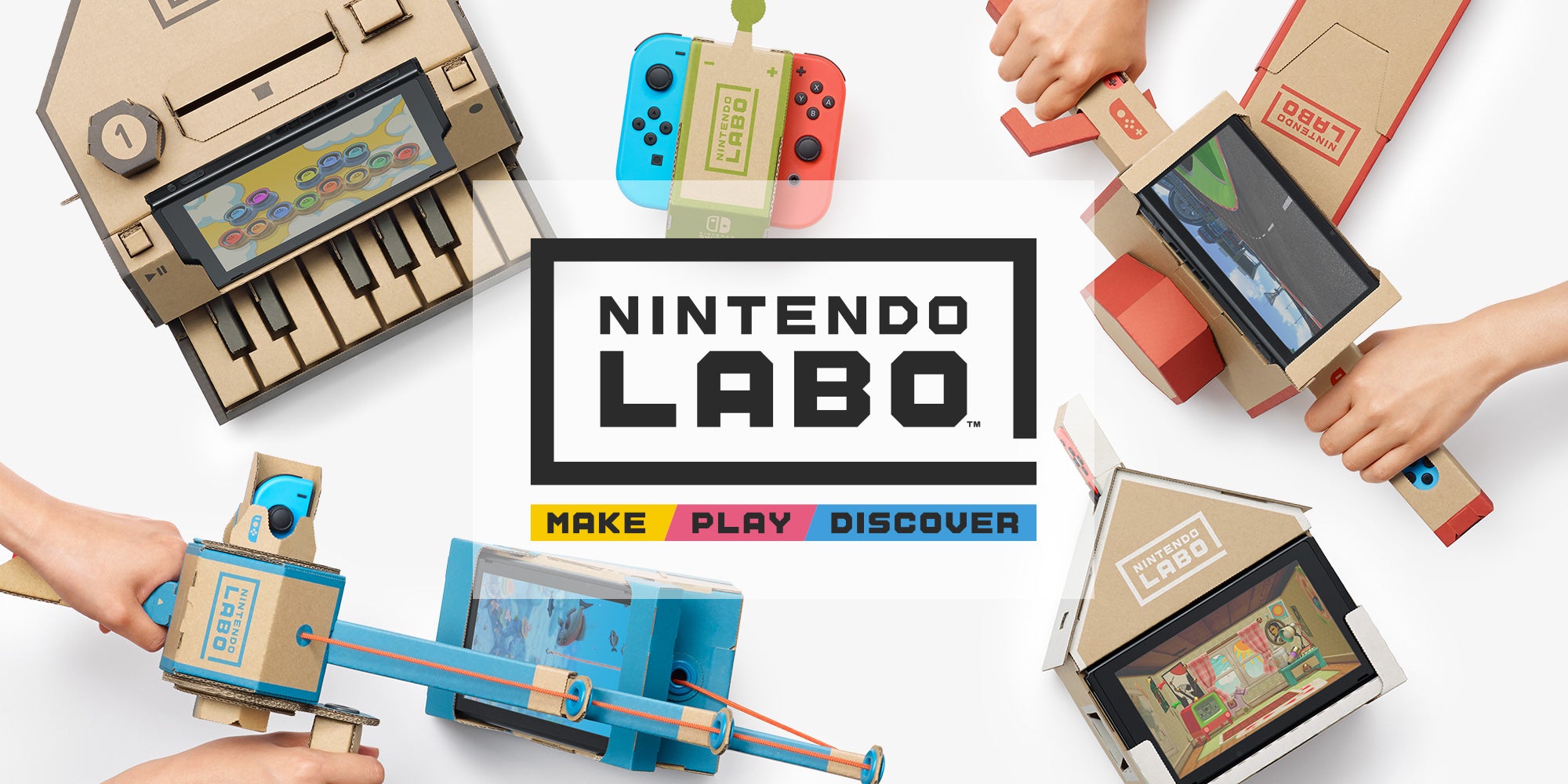 This is Labo's undeniable strength - its an inspiration tool for a variety of different children. There's the basics of engineering and programming taking place in here, not to mention the art and creativity that the concept prides itself on.
Nintendo UK says it has been approached by several schools about getting Labo in front of their pupils. Yet this isn't billed as an education product. Not yet. For that to happen, Nintendo will need to look at discounts for educational institutions, and have teacher support and training set-up. It is not a case of just sticking Labo and Switch into schools. There's an entire business and department built around the education edition of Minecraft. Nintendo would likely have to consider a similar approach.
The focus, for now, in the words of Nintendo "is getting this into the hands of consumers". This won't be easy. At this price, it needs to justify itself, and it's not an easy product to explain through basic advertising methods. YouTube and retail will likely play a major role here.
Yet it does arrive at the right time for Switch. After the endless stream of hit and critically acclaimed games, Nintendo's 2018 has started noticeably slower. Just a handful of niche titles and Wii U ports to keep its hungry audience sated. Labo is Nintendo's biggest effort - until Smash Bros - to keep its system selling at the rate it is.
But if it doesn't work and consumers prove hard to convince, then Labo could always find an alternative home in the classroom.