Nintendo drops 2DS price to $80
System will be available with downloadable Mario Kart 7 at lower price starting May 20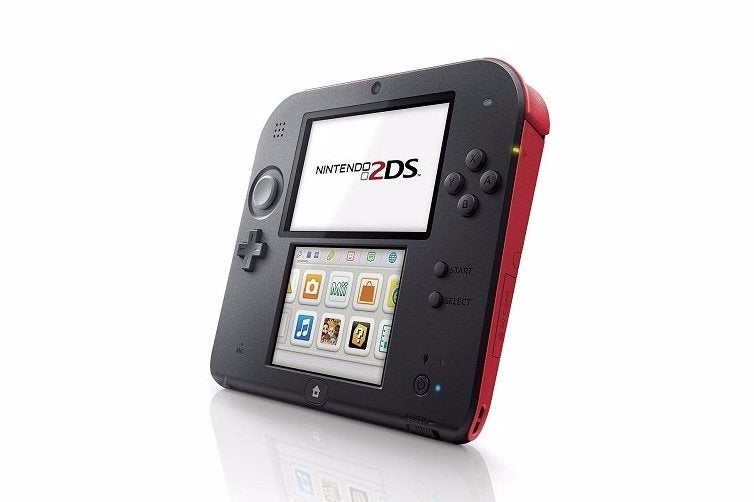 The budget-conscious version of the 3DS system is getting even more budget-conscious. Nintendo today announced that the suggested retail price of the 2DS will drop from $100 to $80 beginning May 20. The system will still come bundled with a digital copy of Mario Kart 7.
It will be the second price cut in less than a year for the 2DS, which dropped from its original $130 last August. The system first launched in October of 2013 as an economical choice for first-time gamers. It lacks both the clamshell design and glasses-free 3D screen of the standard 3DS, which means no hinges for players to break, and no concerns about the effect of 3D visuals on younger eyes. (Nintendo warns that the 3D feature on the 3DS is only for players aged 7 and up.)
Nintendo's marketing for the price cut emphasizes the system's budget-priced evergreen hits in the Nintendo Selects line, but also mentions a handful of upcoming titles in Kirby: Planet Robobot (June 10), Style Savvy: Fashion Forward (Aug. 19), and Disney Magical World 2 (Oct. 14).
A video accompanying the price cut ended with a new slogan, "There's no play like it." A Nintendo representative declined to comment as to whether the tagline was intended to cover just the 2DS or the company's entire portfolio of products.