2DS dropping to $100
Nintendo to cut $30 off retail price of budget-minded handheld bundled with Mario Kart 7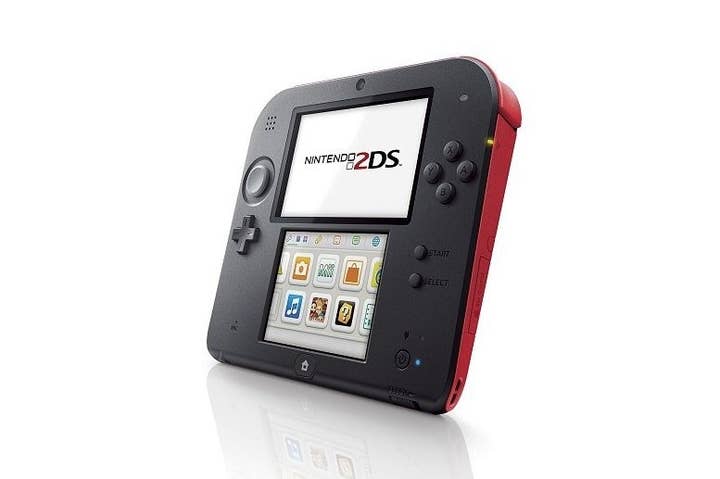 Nintendo is dropping the price of its 2DS later this month. The company today announced that as of August 30, the suggested retail price of the system in the US will fall from $129.99 to $99.99.
The company is positioning the handheld as an economical choice for first-time gamers. The 2DS lacks both the clamshell design and glasses-free 3D screen of the standard 3DS, which means no hinges for players to break, and no concerns about the effect of 3D visuals on younger eyes. (Nintendo warns that the 3D feature on the 3DS is only for players aged 7 and up.)
While the 2DS has sold about 3.8 million systems lifetime-to-date, it was the least popular iteration of the 3DS family in Nintendo's first quarter. From April through June, the 2DS sold 50,000 units worldwide, a number trumped by the 3DS XL (80,000 units sold), the New 3DS (150,000), and the New 3DS XL (710,000). The 2DS is not available in Japan, and the New 3DS is not available in the Americas.