Nintendo cuts full year projections to ¥6bn despite slowing losses
Poor overseas sales of 3DS and crippling appreciation of yen blamed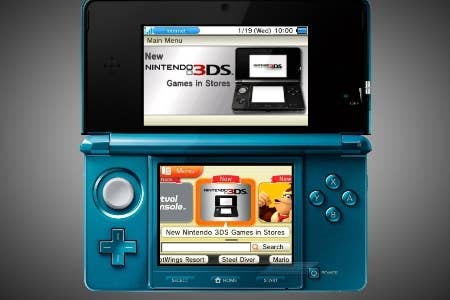 Nintendo has cut its full-year profit predictions to ¥6bn from ¥20bn after a six month financial report which highlights poorer than expected overseas sales of the 3DS and a staggering ¥23.2bn (£182m/$290m/€224m) loss from exchange rates unfavourable to the strong yen.
For the six month period ending on September 30, 2012, Nintendo recorded global sales of ¥201bn (£1.58bn/$2.52bn/€1.94bn), down 6.8 per cent on the same period for the year previous, recording a loss of ¥28bn (£220m/$350.7m/€270.2m).
Despite that shrinkage, the company is still turning in the right direction, recovering from the ¥70.2bn loss it made for the first six months of the last financial year, which saw sales shrink by just over forty per cent from the year prior to that.
"Sales of the Nintendo 3DS hardware and software were weaker in overseas markets than expected. [losses from]Yen appreciation...totaled ¥23.2bn."

Nintendo half-year fiscal statement.
Net income per share stabilised from a loss of ¥549.53 for the first six months of last year to a loss of ¥218.93 for the period just ended.
The results were slightly below target for the Japanese publisher, which had predicted losses of just ¥20bn rather than ¥28. Predicted figures for the full year have been adjusted accordingly, from a profit of ¥20bn to a smaller target of ¥6bn. For the last financial year, the company's books registered a loss of ¥43.2bn.
"The Company continues to focus on selling Nintendo 3DS during the second half of the fiscal year ending March 31, 2013 and aims to expand its business by launching the Wii U system as the successor of Wii in the year-end sales season in the main regions of the world," reads an accompanying statement.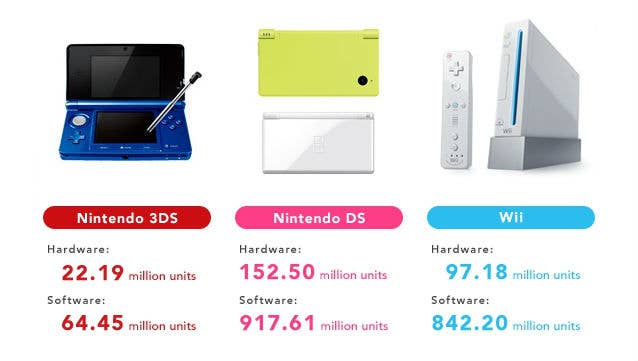 "The earnings forecast has been modified to reflect a yen appreciation stronger than expected at the beginning of the fiscal year, the actual sales result for the six-month period ended September 30, 2012 and a change in the outlook for the following six-month period from October 2012 through March 2013 by reviewing the mix of each hardware and software sales unit forecast.
"During the second half of this fiscal year, the assumed exchange rate of the yen to the U.S. dollar has remained at 80 yen per U.S. dollar, while that of the yen to the euro has been revised from 105 yen to 100 yen per euro."
In the first quarter of FY 2012, Nintendo recorded a record loss of ¥17.2 billion ($220.4m/£142m), just after its first ever full-year loss for the entirety of 2011.