Nintendo records $220m loss as DS, Wii sales fall in Q1
Update: 3DS sales up year-on-year, console no longer sold at below cost as of today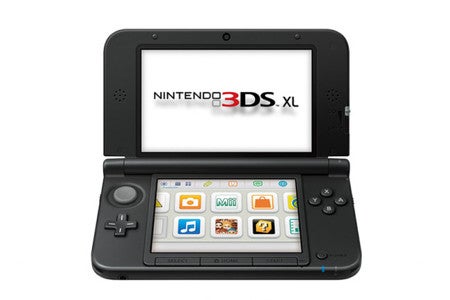 Nintendo has recorded a net loss of ¥17.2 billion ($220.4m / £142m) for the first quarter ended June 30, an improvement on a loss of ¥25.5 billion for the same period last year.
Net sales for the period were down from ¥93.9 billion last year to ¥84.8 billion ($1.08bn / £698m).
During the three month period Nintendo sold 1.86 million 3DS units and 7.39 million software units. Although it noted sales of the 3DS console were up, the company was still making a loss on hardware during the period. "The profitability of the Nintendo 3DS hardware is improving, but the hardware has been in negative margin," said the company.
For the same period last year Nintendo sold 710,000 3DS units.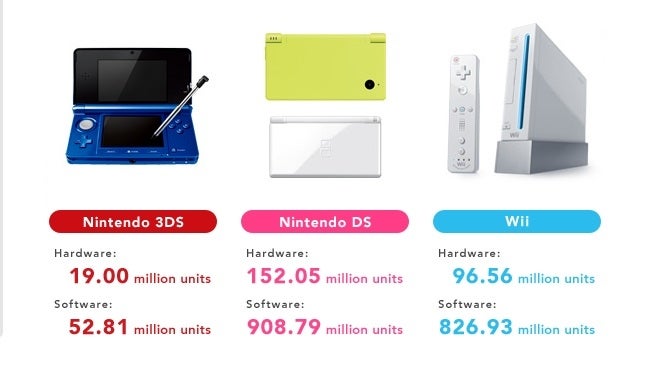 Wii sales were 710,000 consoles (down from 1.56m last year) and 8.47 million software units, and DS consoles topped 540,000 units (down from 1.44m) and 2.45 million games.
For the full fiscal year to next March Nintendo expects to sell 18.5 million 3DS consoles, 10.5 Wii consoles and 2.5 million DS units.
As of June 30 2012, Nintendo has sold 19 million 3DS consoles and 52.81 million games for the system.
The rest of the DS family has sold 152.05 million units and 908.79 million games, while the Wii has sold 96.56 million consoles and 826.93 million games.
The Wii U, the latest console from Nintendo is still on track for launch before the end of the year.
UPDATE: Nintendo has confirmed that as of July 25, 2012, the 3DS will no longer be sold below cost price.