Nintendo CEO Satoru Iwata has died at age 55
Nintendo has sadly confirmed that Iwata-san passed away on July 11, 2015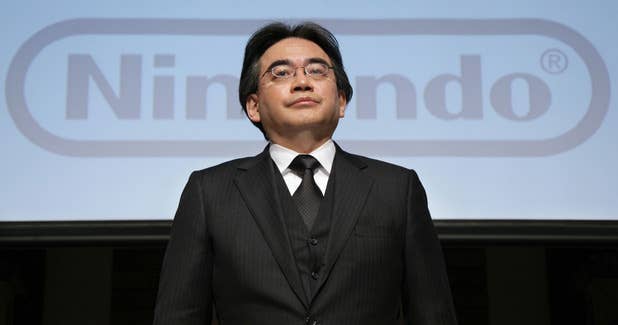 "Nintendo Co., Ltd. deeply regrets to announce that President Satoru Iwata passed away on July 11, 2015 due to a bile duct growth," the company said in an official announcement today. Iwata-san had been battling illness for some time now. Last year he skipped E3, as doctors recommended he not travel overseas and he then had surgey for the aformentioned bile duct growth. While Iwata publicly acknowledged that his illness could be difficult to treat, GamesIndustry.biz certainly did not expect to be reporting this news at this time and we're incredibly saddened by it.
Iwata was a champion for Nintendo, introducing the "blue ocean" strategy and overseeing two incredibly successful platforms in the Wii and DS, which not only changed Nintendo but had a drastic impact on the industry. He became Nintendo's fourth CEO, succeeding Hiroshi Yamauchi as president in 2002 and he was named CEO of Nintendo of America in 2013. Prior to that, Iwata was a top programmer at HAL Laboratory, which is primarily known for popular franchises like Kirby and Super Smash Bros.
While Iwata in more recent years sometimes clashed with shareholders who wanted to see better performance from the Wii U, he admirably made himself more open to communication, starting up Iwata Asks Q&As and introducing the Nintendo Direct videos, which ultimately gave Nintendo a more direct line of communication with its fans as well.
Iwata may have been the first president for Nintendo not related to the Yamauchi family, but he undoubtedy understood the essence of Nintendo's approach, while simultaneously not showing fear of change. Time will tell, but his willingness to enter the mobile gaming sphere in partnership with DeNA could prove to be one of his smartest moves and could be a lasting legacy, along with the monumentally successful Wii of course.
Nintendo's two remaining top executives are Genyo Takeda and Shigeru Miyamoto. It's unclear at this time who will be taking over as president for Iwata.