Nintendo blocks videos by Game & Watch hacker
But YouTuber who added other games to Super Mario Bros anniversary handheld is filing disputes to reinstate them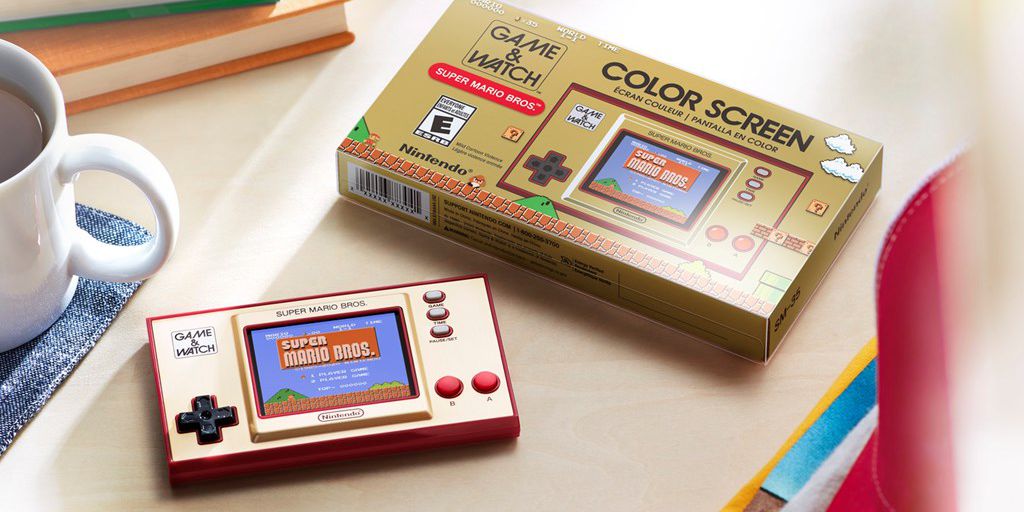 Nintendo has filed two copyright claims against videos by a YouTuber who has been hacking the Super Mario Bros 35th Anniversary edition of its Game & Watch handheld.
The device was launched in November as part of the franchise's anniversary, and features both the original NES game and its Japanese sequel, known in the West as Super Mario Bros: The Lost Levels.
A YouTuber going by the handle 'Stacksmashing' is among those who have been hacking the device to run other games, including the original Legend of Zelda, the first generation Pokémon Games and classic shooter Doom.
He has been posting videos demonstrating this but revealed via Twitter that two of his videos faced copyright claims and are no longer available to watch.
While the Content ID system used on YouTube to identify copyrighted material is usually automatic, Stacksmashing noted in another tweet that these videos had been manually targeted by a representative at Nintendo.
Speaking to Gizmodo, he said one of the videos in question only features footage of Super Mario Bros, the game built-into the device -- footage of which can be found in numerous other videos about the Game & Watch.
The other featured footage from the NES version of The Legend of Zelda.
Three videos featuring a hacked Game & Watch currently remain on his channel. It's unclear why these have not been targeted.
Gizmodo notes the copyright claims specifically refer to the use of the game footage, which can be found in other videos, rather than the instructions on how to hack the Game & Watch.
Stacksmashing claims Nintendo did not reach out about his YouTube videos or the hacking content he shares via Twitter prior to the takedown.
The YouTuber has edited both videos and is now filing disputes in the hope that YouTube will reinstate them.