Ninja named to Time 100
Popular streamer represents gaming on magazine's annual list of influential people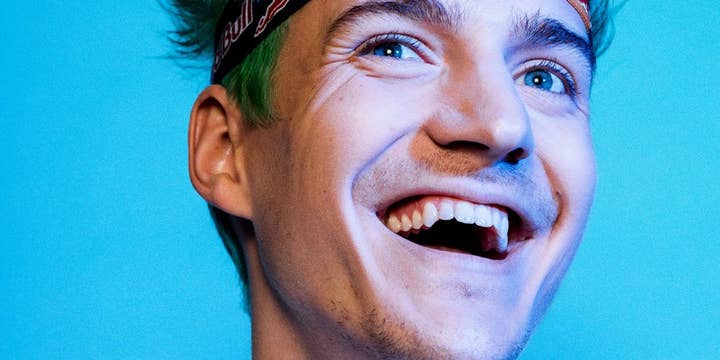 Tyler "Ninja" Blevins has become the latest face of gaming to make Time's annual list of the 100 most influential people in the world.
Time unveiled its Time 100 list today, including the streaming personality in its "Pioneers" section alongside a wide range of personalities, from author Marlon James and celebrity chef Samin Nosrat to Johnnie Walker whiskey's new pro-gender equality mascot Jane Walker.
Blevins' appearance on the list was accompanied by comments from Pittsburgh Steelers wide receiver JuJu Smith-Schuster, who confessed to being star-struck by Blevins last year when playing with him and Drake on a Twitch stream.
"I've been a huge video-game fanatic my whole life," Smith-Schuster said. "But people have seen it as childish and a waste of time. Ninja was huge in building up the credibility of esports. At the end of the day, Ninja is an absolute legend, and someone to whom we owe a lot for making gaming what it is today."
Blevins was the only gaming personality on the Time 100 list this year. Previous gaming representatives on the list have included Nintendo's Shigeru Miyamoto, Sony's Ken Kutaragi, Rockstar's Sam and Dan Houser, Harmonix's Alex Rigopulos and Eran Egozy, and Feminist Frequency's Anita Sarkeesian.