Ninja Kiwi acquires Digital Goldfish
Ninja Kiwi looks to increase its reach on mobile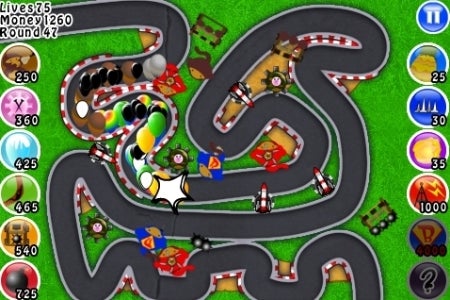 Publisher Ninja Kiwi has acquired Scotland-based game developer Digital Goldfish for an undisclosed amount. Digital Goldfish's studio and all 15 developers will remain in Dundee, Scotland under its current management. Digital Goldfish has previously worked with Ninja Kiwi to develop mobile versions of Bloons and Bloons TD, which were released under Digital Goldfish's brand on mobile platforms.
"The Digital Goldfish guys have been great partners for us and have great depth of skill in mobile games development," said Ninja Kiwi co-founder Chris Harris. "As we continue to build our mobile games reach, joining forces with the Digital Goldfish team is just awesome. Blending their mobile expertise with our IP and player base has worked really well for us to date, so this acquisition is strategically very strong for us."
"What started as a simple license deal developed into the perfect partnership," said Digital Goldfish co-founder Barry Petrie. "We have collaborated on several successful titles together and racked up millions of downloads in the process. This deal made absolute sense for both parties and was a natural progressive step in the relationship between the two companies. We are delighted to become part of the Ninja Kiwi family and are excited for the future as we look to bring existing and new Ninja Kiwi IP to a variety of platforms."
All future Digital Goldfish titles will be published under the Ninja Kiwi label, with the first game being Bloon TD 5 for iOS this November. Ninja Kiwi has a staff of 20 in Auckland, New Zealand and with Digital Goldfish's employees the full team comes to 35 employees.