Niko: Chinese console market tops $2bn
80% of console software and services revenues comes from grey market sales, forecasts growth to $2.53 billion by 2026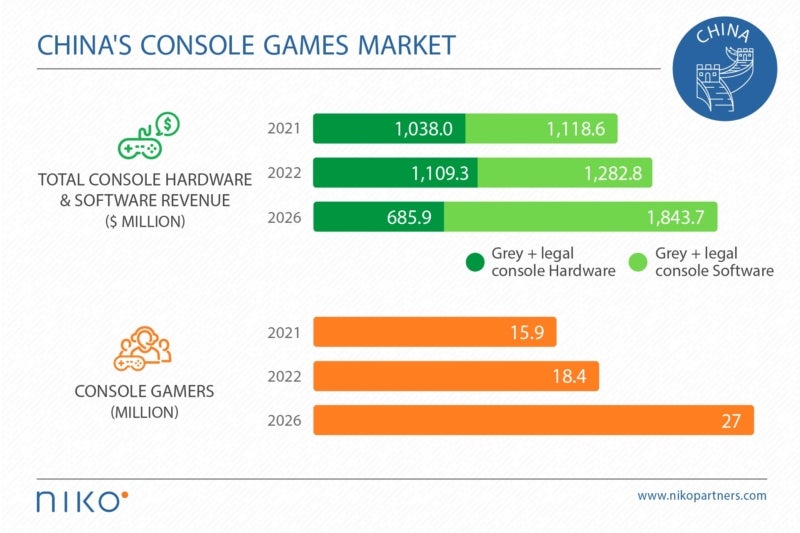 Console gaming in China is small but growing, according to Niko Partner's 2022 China Console Games Market Report.
The market research firm has revealed some findings from the report, putting the total revenue from console hardware and software sales for 2021 at $2.16 billion, up nearly 17% year-over-year.
While Niko doesn't expect the Chinese console market to maintain that rate of growth, it does expect it to keep growing, reaching $2.53 billion in 2026.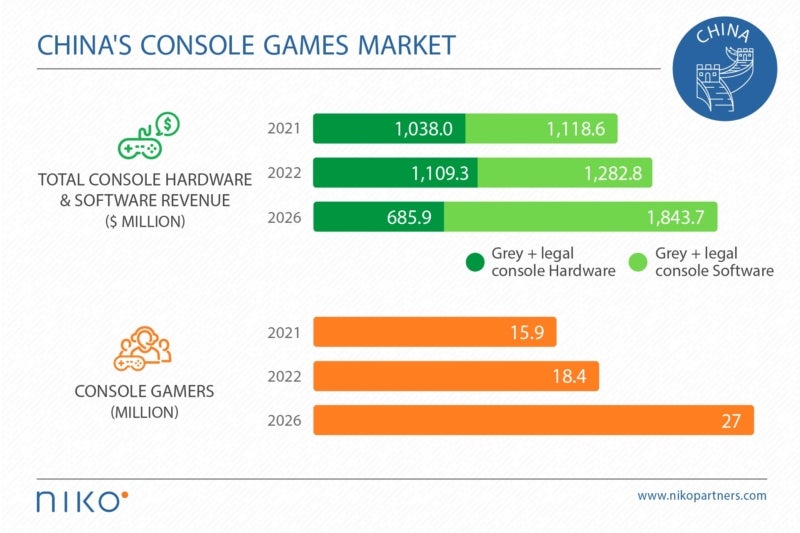 Those totals include both legally released hardware and software as well as grey market sales of imported versions, which are popular due to a relative paucity of officially available titles in the country. Niko believes that 80% of console software and services revenues in China are coming from grey market sales.
"Console gamers and console game revenue growth rates are in the double digits in mainland China," said Niko founder and president Lisa Hanson.
"The demand for consoles comes from not only higher levels [of] spending by gamers, but by a niche set of gamers seeking high quality, global games beyond what is found in PC and mobile games in China. Gamers may have different preferences for gameplay and visuals, but they all want great, high-quality games and consoles have offered that for many years."
Niko said the Switch is currently the market-leading console in China, but added that the PS5 and Xbox Series X|S were "key drivers of growth" last year.