Nielsen research shows 56 percent of U.S. homes have one console
Nielsen releases its annual look at the state of gaming in North America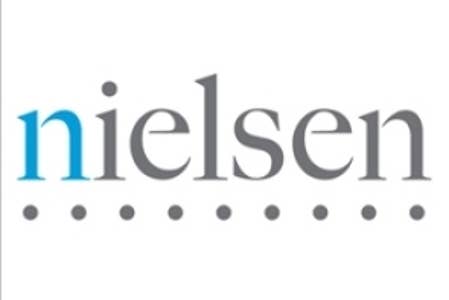 Entertainment consumer research firm Nielsen has released the results of its annual "U.S. Gaming: A 360° View" survey, showing that over 56 percent of all U.S. households own at least one modern gaming console. 24 percent of households own at least two devices, and a mere 6 percent own three.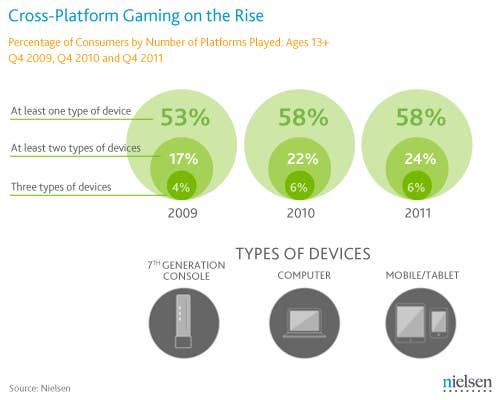 Mobile and tablet gaming is on the rise, with 66 percent of homes with kids ages 6-12 that own a Nintendo DS or Sony PlayStation Portable also owning an Apple iOS device. iPhone gaming as a whole is distributed evenly across all age groups, while gaming on Google's Android platform peaks among adults.
Around the home, consumers are choosing to spend their time on multiple devices, with 24 percent playing on two or more gaming devices, up from 17 percent in 2009. 65 percent of consoles are located in the living room.
Nielsen's survey was conducted with 3,000 respondents in the United States on October 2011.