Halo 4, Assassins Creed 3 are most anticipated in 2012 says Nielsen
Nielsen's latest research finds that gamers are looking forward mostly to big-budget sequels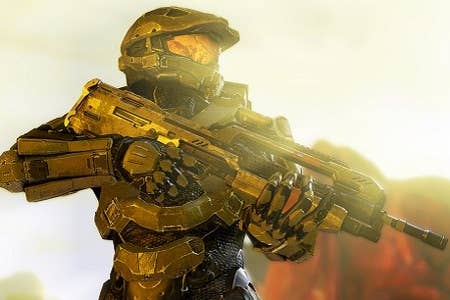 Nielsen's Game Rank survey shows major franchise titles like Halo 4, Assassin's Creed III, Max Payne 3, and Madden NFL 13 as the most-anticipated games of 2012. Nielsen measured the anticipation level of consumers in eight consumer metrics, combined those scores into a single number, and then measured those scores against games on the same platform to determine a percentile rank. Under Nielsen's Game Rank scheme, a percentile score of 98 would mean that a title will perform better than 98 percent of titles released on that platform during the same release window.
Certain multiplatform titles rated much higher on certain platforms, including Medal of Honor: Warfighter on PlayStation 3, Prototype 2 on PS3, Epic Mickey 2 on Wii, Battleship on Wii, and The Amazing Spider-Man on Wii.
All titles analyzed by Nielsen were announced prior to March 23, 2012 and are expected to ship before the end of this year.
Nielsen's full list of titles is below, with single platform titles being italicized:
2012 Xbox 360 titles: Halo 4 - 98 percent Assassin's Creed III - 94 percent Max Payne 3 - 91 percent Madden NFL 13 - 90 percent Resident Evil 6 - 89 percent Ghost Recon: Future Soldier - 85 percent Fable: The Journey - 85 percent Kinect Star Wars - 85 percent NCAA Football 13 - 82 percent BioShock: Infinite - 77 percent Tomb Raider - 77 percent
2012 PlayStation 3 titles: Assassin's Creed III - 98 percent Max Payne 3 - 96 percent Madden NFL 13 - 96 percent Resident Evil 6 - 94 percent Medal of Honor: Warfighter - 87 percent NCAA Football 13 - 85 percent Prototype 2 - 85 percent Ghost Recon: Future Soldier - 80 percent BioShock: Infinite - 79 percent Tomb Raider - 79 percent NBA Live 13 - 79 percent
2012 Wii titles: Madden NFL 13 - 96 percent Epic Mickey 2: The Power of Two - 94 percent Battleship - 86 percent Lego Batman 2: DC Super Heroes - 82 percent The Amazing Spider-Man - 82 percent Men in Black - 81 percent The Last Story - 64 percent Xenoblade Chronicles - 50 percent