Niantic closes out $190m investment round
Follows on from year which saw Pokémon Go grow 35% and generate nearly $800 million revenue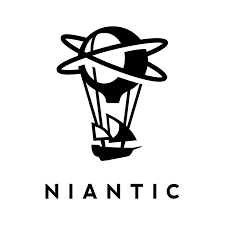 After enjoying substantial growth last year with its flagship title Pokémon Go, augmented reality developer Niantic has closed a funding round worth $190 million.
That's according to documents filed with the US Securities and Exchange commission, which show the San Francisco-based firm has attracted 26 investors with the latest round.
It comes just weeks after the Wall Street Journal reported a rumour that Niantic had been valued at $3.9 billion and was about to close a round worth $200 million.
This latest investment round would bring the total money raised to around $415 million to date.
With Pokémon Go having recently surpassed $2 billion lifetime revenue, Niantic is hardly strapped for cash, but the developer has been ramping up its investment operations recently.
Between November 2017 and December 2018, it acquired four companies and invested in a fifth.
Since the meteoric rise of Pokémon Go in 2016, Niantic has remained one of the dominant forces in the IAP-driven mobile game sector.
According to market intelligence firm Sensor Tower, last year showed a 35% growth over 2017 pulling in nearly $800 million global revenue.
In December alone, Pokémon Go generated $75 million revenue across Google Play and the App Store, a year-on-year increase of 32%.
"With the books closed on 2018, Pokémon GO has amassed a total of $2.2 billion spent by players since launching in July 2016," said Randy Nelson, head of mobile insights at Sensor Tower.
"Should Niantic continue to engage its player base to the degree it did in 2018, it's possible we'll see the game surpass $3 billion in lifetime revenue by the end of 2019."