NextGen Aspiring Women initiative to mentor 20 female professionals
"Mid career" candidates seeking to realise a specific career objective wanted for six-month programme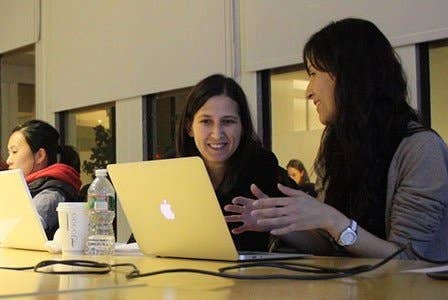 The NextGen Skills Academy is searching for 20 candidates to take part in NextGen Aspiring Women, a new development initiative aimed at established female industry professionals.
The ideal candidates will have already made a start in the games, animation or VFX industries, with a specific career objective in mind. The intention behind NextGen Aspiring Women is to provide support and guidance in the candidates to fulfill that objective, whether it's learning skills for a new role, making the transition to a new discipline, or finding a better balance between work and family life.
Each of the chosen candidates will be matched with a more experienced professional, who will serve as their mentor for six months. This will be supplemented by a programme of seminars, workshops, masterclasses and other events.
The deadline for applications is on October 18, 2015, but there will be an open day for interested parties on October 14. The interviews will take place on October 26, and the successful candidates will officially start the six month process with an induction day on November 16.
The cost of the programme is 80 per cent subsidised by Creative Skillset. You can find more information on the official website.