Next Lev'Elles founders on fostering female leadership in games
Nedjma Belbahri, Junel Popp and Geneviève Sorel discuss efforts to encourage more women into senior roles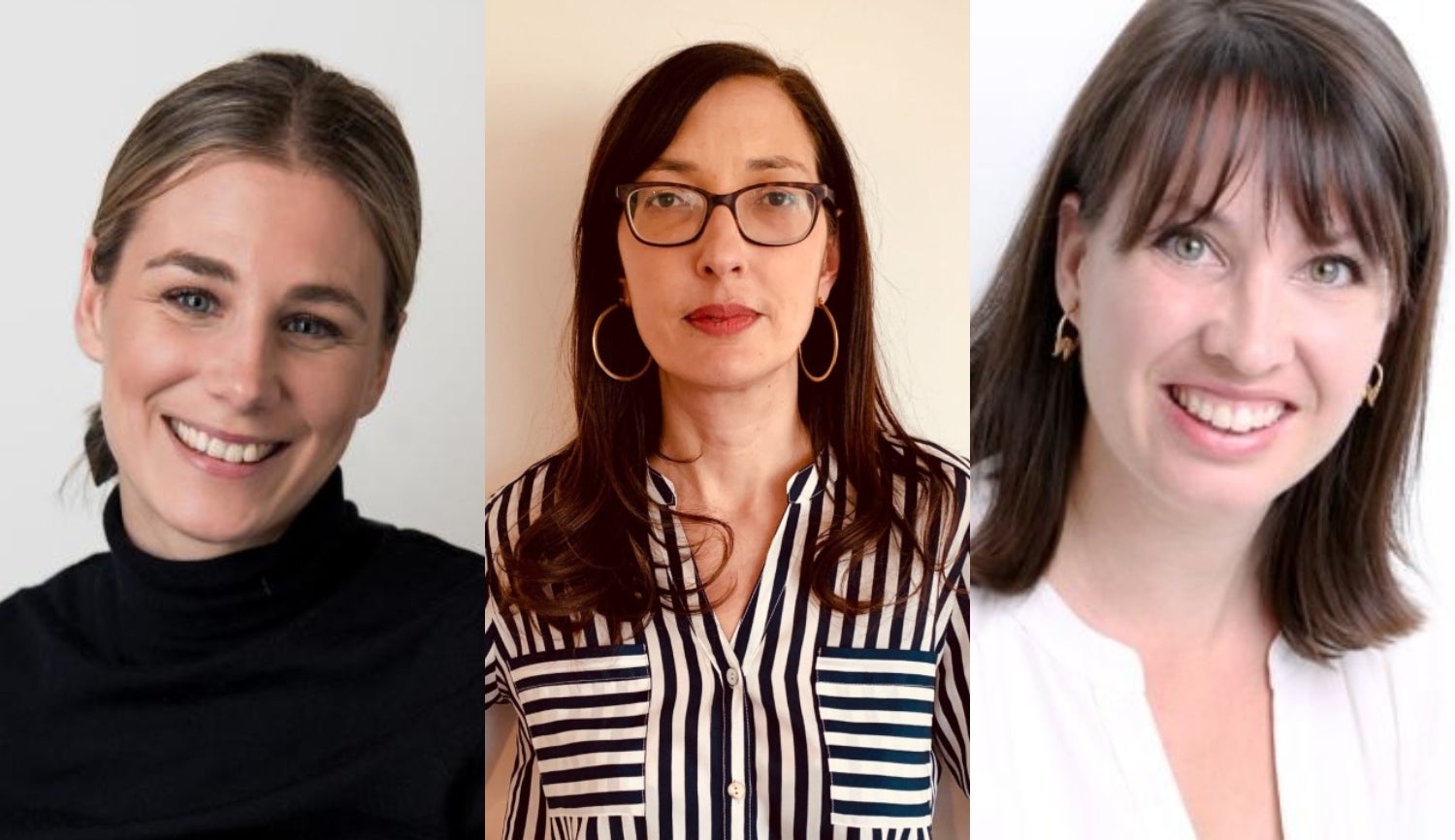 It's no big secret that gender inequality in the games industry is still an ongoing issue. Struggles to hire female and non-binary talent, retain them, and push them into senior and management positions later down the line persist, and that is demonstrated by numbers across a majority of games companies annually.
This is partially shown in regular gender pay gap reports, which repeatedly show discrepancies in salaries between men and women, with much less of the latter filling senior roles across the board.
Efforts are afoot to fix this, and one such initiative comes in the form of Next Lev'Elles, a series of virtual conferences designed to promote female leadership in games and inspire the next generation of women to move into the industry. It also doubles as a charity fundraising event; money raised is donated to centres dotted around Montreal set up to support vulnerable women.
It's founded and headed by Nedjma Belbahri, director of communications at Square Enix Montréal, Ludia Games' communications, events and culture manager Junel Popp, and Gameloft Montréal director of communications Geneviève Sorel.
Next Lev'Elles was born from shared ideals and common values, during a conversation about how the trio could celebrate International Women's Day 2021. All three studios are based in Montréal, so they focused initially on impacting talent and supporting those in need within the city.
"As heads of communications in our respective studios, we have created a support system to brainstorm ideas and seek advice from each other," Popp tells GamesIndustry.biz. "Our three studios, and ourselves as individuals, are driven by a common desire to encourage greater diversity and representation in the video game industry."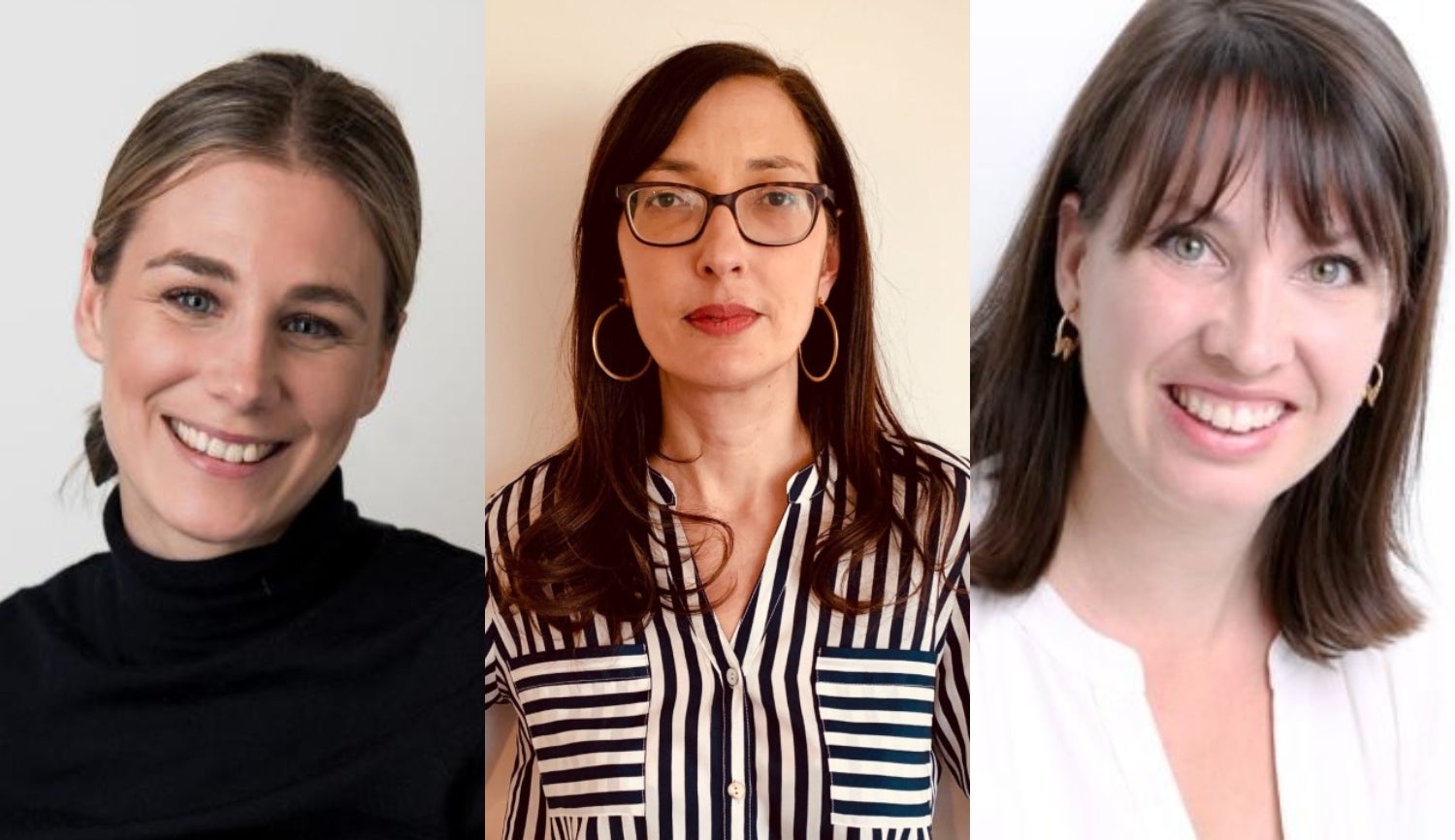 Belbahri adds that what makes Next Lev'Elles special is that it is a cross-studio collaboration that sees beyond competition "for the greater good."
"We believe that collaboration takes us further than competition when it comes to affecting social change," she says.
Next Lev'Elles has held three online conferences so far, the most recent taking place at the beginning of April. The series has seen attendees from all over the world, across the US, UK and France, which Popp says is "truly humbling" after less than a year of operating.
While the online component is accessible anywhere, the group knew it wanted to have an impact on the Montréal community from day one.
As Belbahri notes, women are part of a group of the population that have been further weakened by the isolation measures and the economic consequences of the pandemic. This includes the reduction of working hours or job losses, domestic violence, mental health issues, among other barriers.
For its most recent conference, Next Lev'Elles partnered with Centraide of Greater Montreal and raised $7,300, which will be invested in a network of 17 women's centres across Greater Montreal that offer services tailored to the challenges they face, based on the reality of each neighbourhood.
"These agencies aim to help women regain control of their life, thanks to a range of varied support services: budgeting workshops, support groups for female victims, advice on family law, cultural integration, food aid, among other things," Belbahri adds.
"If women and other marginalised groups do not see themselves represented, how can they imagine that there is a place for them?"

Junel Popp
Since its inception last year, Next Lev'Elles has raised almost $25,000 for nonprofits in the city that support vulnerable women.
"We are so proud that our initiative is having a measurable impact on the lives of women and their families in our community," Popp adds.
Looking back at the wider games industry, Popp says that representation is the key to driving diversity, and it has to start with people already here.
"If women and other marginalised groups do not see themselves represented in industry events and communications, how can they imagine that there is a place for them?"
The conference tackles topics and perspectives that are common among marginalised communities, including atypical paths into the games industry, overcoming impostor syndrome, and the strength of soft skills.
"By joining forces to raise these issues, we are demonstrating that our industry wants to have these important discussions," Sorel says. "A diversity of voices and experiences is crucial to building inclusive workplaces and developing games for everyone.
"One example is encouraging mentorship and providing women with role models that will inspire them. Every woman in a leadership position that we have spoken to has expressed a desire and willingness to support other women. Your role model might be just a LinkedIn message away, so don't hesitate to reach out to them."
"If you are hiring and promoting based on tech skills alone, you could be missing out on incredible candidates"

Nedjma Belbahri
Belbahri adds that industry and job-specific skill sets are not the only thing to consider when looking for new recruits.
"Do not underestimate the strength of soft skills," she tells us. "Tech skills are certainly important, but interpersonal skills, time management, creativity, and critical thinking are just as important. If you are hiring and promoting based on tech skills alone, you could be missing out on incredible candidates."
Another topic often addressed at Next Lev'Elles is how the games industry can work together to foster more female leadership, while encouraging more women into the industry at every level.
Popp notes that from the outside looking in, a career in the video game industry can seem unattainable, or an option available to a chosen few, but assures that this isn't the case.
"Events like Next Lev'Elles aim to attract a wider talent pool by demonstrating that there is a place for everyone," she says.
Sorel takes an even wider viewpoint, suggesting that young girls need to be encouraged into STEM subjects from a young age, adding: "We need to interest girls and teens in science and technology if we want to see lasting and measurable change."
Of course, the games industry is already full of female talent that can move to fulfil more senior roles, but external factors like impostor syndrome and a lack of encouragement can often stop women from applying for said positions.
"Don't let the imposter syndrome get in your way," Belbahri says. "Reach out to women in positions that interest you and ask for advice. Build a network that will nurture and encourage your ambitions."
Sorel approaches the advice from a different, more mindful perspective rather than setting yourself up for disappointment.
"I would say to look at it as a life experience; to go into it with the mindset of 'I'll try it and see what happens'," she says. "You will feel less pressure and welcome the opportunities that come your way with more perspective. I have no doubt that you will be positively surprised by the result."
Popp affirms that self-belief is a key component of wanting to move into a leadership role, and adds that lots of unknown things will be learned along the way.
"Surround yourself with an inspiring network, be open to coaching, and constantly ask for feedback," she tells us. "And ask yourself: 'what kind of leader would I like to be? What would my leadership style be?' And work towards that."