Next-gen systems drive US game retail in June - NPD
Hardware rocketed up 106 percent year-over-year while Watch Dogs and Mario Kart 8 continued to shine [UPDATE: MK8 sells 885,000]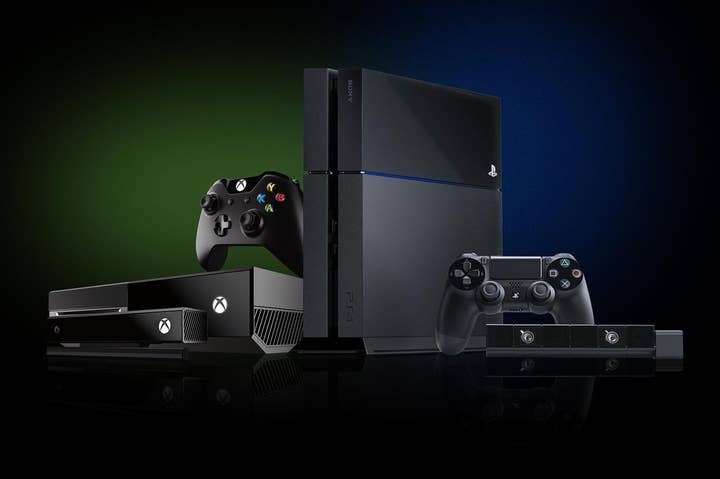 Following a big jump in US video game retail sales in May, The NPD Group has just shared its report for June, and much like the previous month, sales were up thanks to continued hardware success and two big games: Watch Dogs and Mario Kart 8. Total industry revenues jumped 24 percent to $736.4 million while hardware climbed an incredible 106 percent to $292.7 million.
"The 106 percent increase in hardware sales (vs. June 2013) was lifted entirely by console hardware sales, which were up by over 200 percent. The strong sales performance of console hardware helped to offset the declines seen in portable hardware," said NPD analyst Liam Callahan.
"Combined sales of Xbox One and PS4 are over 80 percent higher than the combined totals for Xbox 360 and PS3 - an indication of the strength of the start of this new console generation."
Software, meanwhile, dipped three percent to $286.8 million, and accessories were essentially flat at $156.9 million.
"While unit sales of launch titles in June'14 declined 67 percent when compared to June'13 launch title sales, there was a 47 percent increase in unit sales for games that launched across the second quarter of 2014 (April - June) when compared to the same time period in 2013."
"Sales of launch titles in June 2014 did not compare favorably to those launched in June 2013, which included the PS3 exclusive The Last of Us, along with Nintendo's Animal Crossing: New Leaf, and a retail version of Minecraft for the Xbox 360."
Watch Dogs - which has shipped over 8 million units worldwide - was the clear winner on the software side, once again topping the charts. But considering that Mario Kart 8 is only available for one platform, it's notable that Nintendo's racer managed second place for the second consecutive month. The complete top 10 is below.
Update: In separate press releases, Nintendo noted that Mario Kart 8 sold over 885,000 copies in the US during its first five weeks, and Sony said that PlayStation 4 was number one in sales for the sixth consecutive month and remains the cumulative leader for next-gen platforms.