Nexon sees revenues jump 16% in Q2
Free-to-play publisher cites success of Dungeon&Fighter along with DomiNations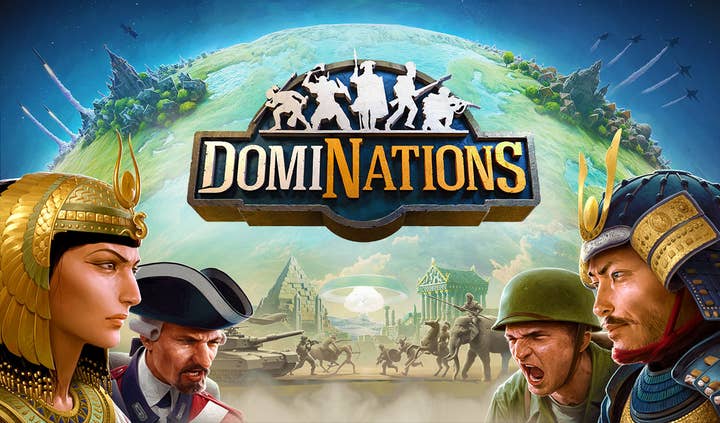 Free-to-play publisher Nexon today announced its second-quarter financial results for the period ended on June 30, 2015. Total revenues increased by 16 percent year-over-year to 42.7 billion yen while net income "attributable to owners of the parent" came to 13.0 billion yen (up about 3.2 times year-over-year). Nexon said profit was helped by lower-than-expected tax expenses and foreign exchange gains.
Operating income also grew 14 percent to 11.3 billion yen. Nexon attributed both operating income growth and its revenue boost mostly to the continued strong performance of Dungeon&Fighter in China. While Nexon's bottom line continues to be supported strongly by the PC market, its mobile business is continuing to grow; mobile game revenues jumped 20 percent to 10.2 billion yen. PC online game revenues were 32.5 billion yen, however, up 14 percent year-over-year. Nexon also noted native game revenues accounted for about two-thirds of mobile revenues.
"Our solid second quarter results were driven by strong performance from both new and existing games," said Owen Mahoney, president and chief executive officer of Nexon. "We saw impressive results from key existing titles in Korea, Dungeon&Fighter in China and our new title DomiNations in the U.S. and Europe, all of which are off to very strong starts in their respective geographies.
"In addition, we launched MapleStory2 in July to customer and critical acclaim. We are also pleased with the momentum we saw in mobile, particularly in native mobile games, which doubled in revenues year-over-year. We remain on track to launch several other highly-anticipated titles in the second half of 2015. Recently, we strengthened our relationship with Electronic Arts through PC online games Need for Speed Edge and Titanfall. I am proud that Nexon is the partner of choice for developers seeking free-to-play expertise and an online publishing platform around the world."
Looking at the third quarter, Nexon said it's expecting revenues in the range of 46.3 to 49.7 billion yen, with mobile revenues in the range of 9.4 to 10.5 billion yen. The company is anticipating operating income in the range of 14.3 to 17.3 billion yen and net income in the range of 12.9 to 15.3 billion yen.