Newzoo raises its annual games industry forecast for 2020 once again
COVID-19's impact on the market expected to bring industry revenue to $174.9 billion this year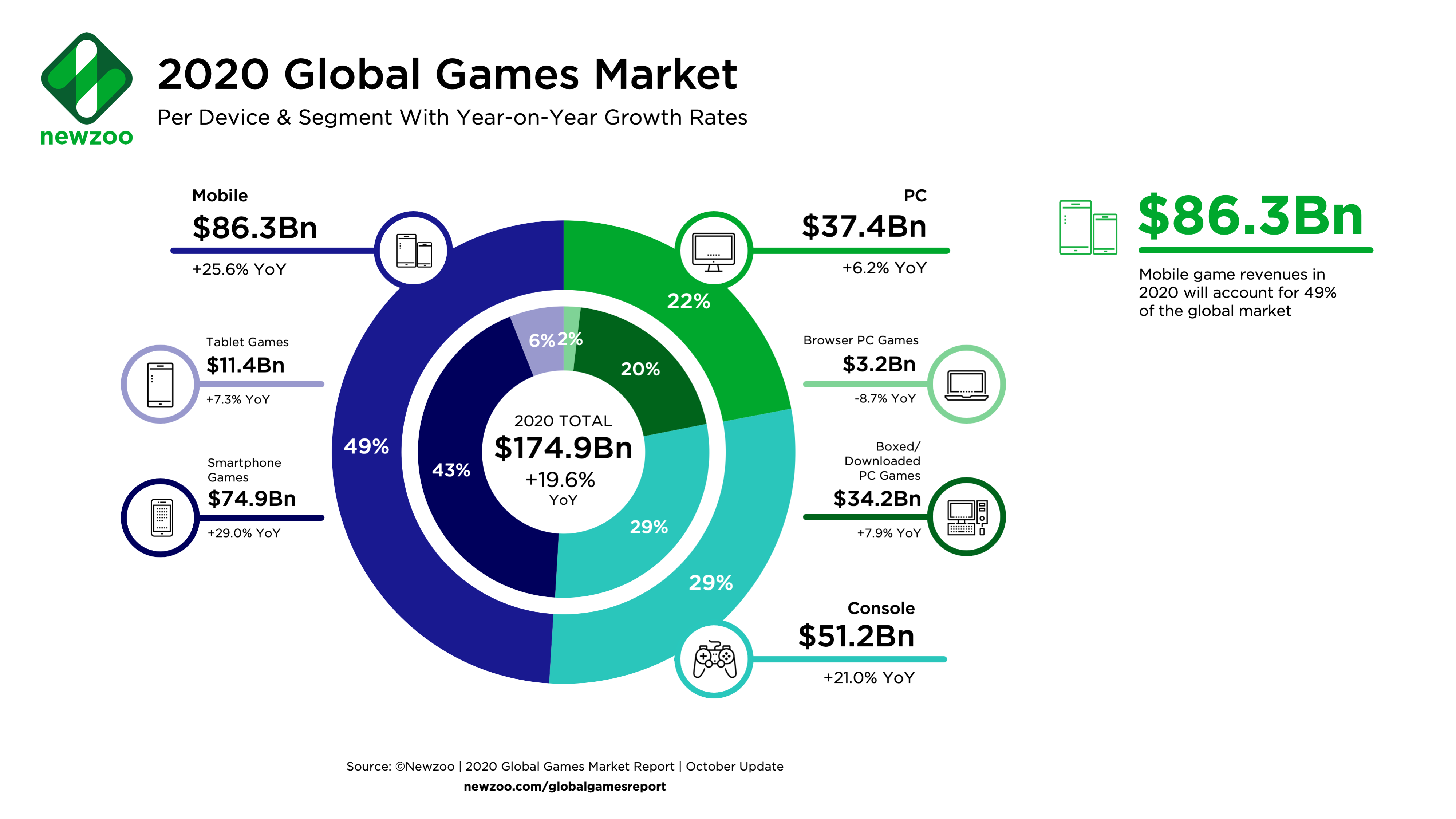 Newzoo has revised its global games market forecast once again, raising its projections for 2020 from $159.3 billion to $174.9 billion, up nearly 20% year-over-year.
In an updated report released today, Newzoo says the increased projection comes as a result of analysis of gaming companies' financial reports for the first half of the year, revealing an acceleration of previously-reported gaming trends -- rather than a sudden shift in the market.
The firm also notes that while the initial spike in engagement has slowed, consumers are still engaging with games more than they did pre-pandemic, even in areas where lockdown measures have ceased.
Newzoo goes on to share that its adjusted forecast impacts all revenue streams, bringing PC gaming up to $37.4 billion from $36.9 billion, mobile to $86.3 billion from $77.2 billion, and console to $51.2 billion from $45.2 billion.
Console saw the most significant impact, with its 21% year-over-year growth now more than double the original forecast due to larger-than-expected console revenues in the first half of the year -- traditionally, console revenue is down in the year leading up to new console launches.
Newzoo last revised its report midway through the year, also due to the unforeseen impacts of COVID-19 on the market.