Global games market value to reach $159bn in 2020
Revenue and audience growth booms in Africa, Middle East, and Latin America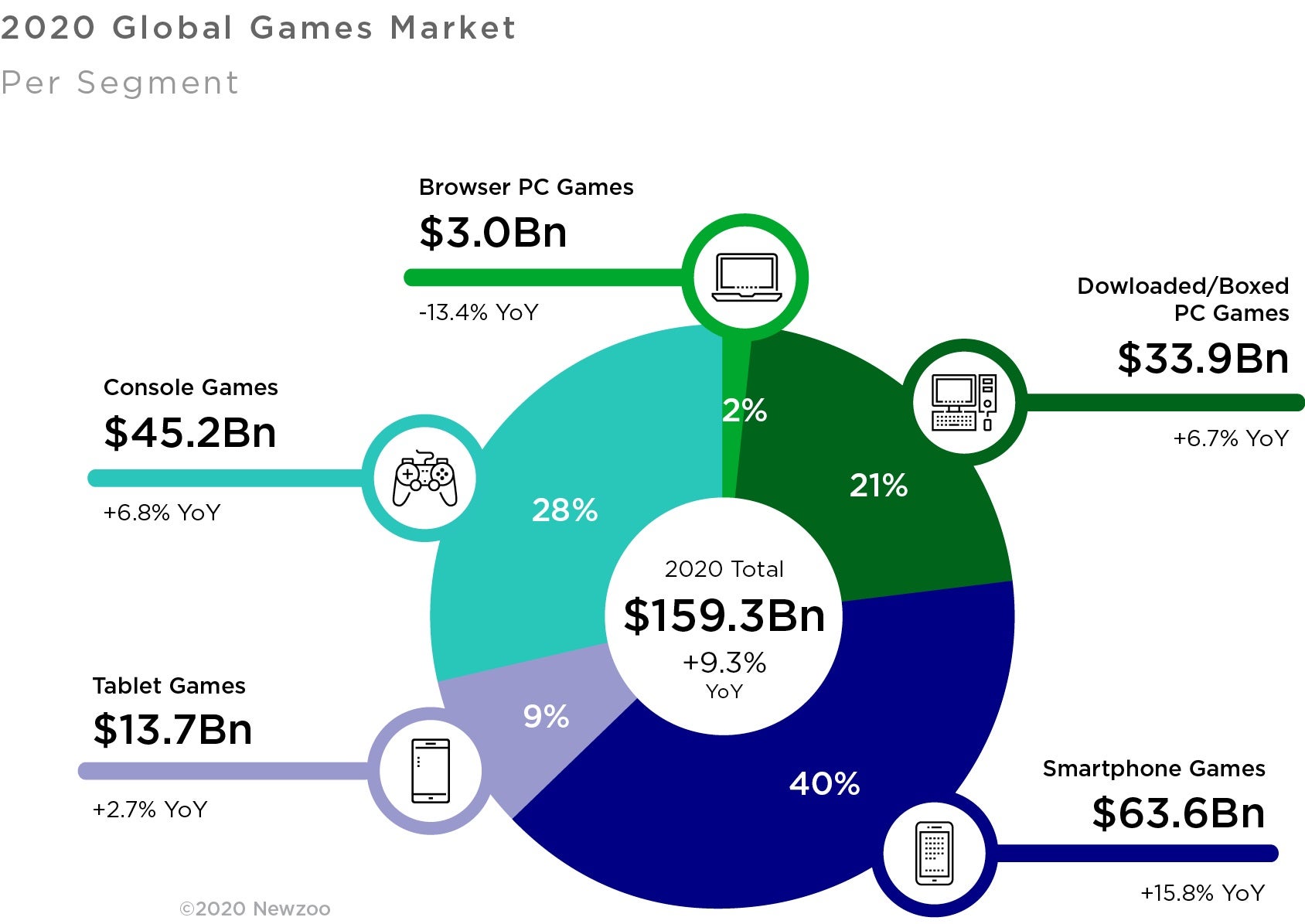 Amplified interest in gaming amid the coronavirus lockdown will see global games market revenue spike 9.3% this year to $159.3 billion.
That's according to the 2020 Global Games Market Report from market intelligence firm Newzoo.
Emerging markets like the Middle East and Africia have outpaced North America, and are close to surpassing Europe in terms of player growth, but effective monetisation in these regions remains a challenge.
The Middle East and African games market now now boasts 377 million players, and accounts for 3% of the global market revenue, growing 14.5% year-on-year to $5.4 billion,
It's a similar story in Latin America, which has over 266 million players, and accounts for 4% of the global games market, growing 10.3% to $6 million.
In Europe, there are 368 million players; despite being considerably larger than the US audience of 210 million, it's market value is just shy of $30 billion while the US market value is $40 billion.
Asia continues to dominate the global games industry, which accounts for 49% of global games value of $78.4 billion, and has over 1.4 billion players.
The global number of players grew 5.3% year-on-year in 2020, and by the end of this year there will be 2.7 billion gamers.