Newell: Valve would likely "disintegrate" before a sale
Independently minded staff would leave before any acquisition, says co-founder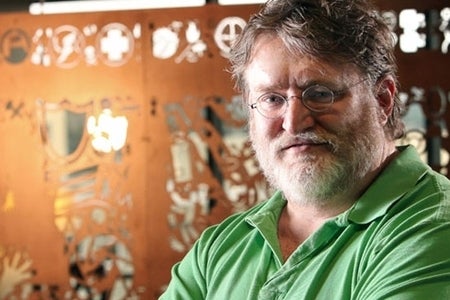 Valve's Gabe Newell has said that the company would more likely "disintegrate" than be acquired by a larger business.
Speaking to the NY Times, the co-founder of the Half-Life studio and Steam business said it was much more likely that talent at the 300-strong business would prefer to leave rather than ride out the years following an acquisition.
"It's way more likely we would head in that direction than say, 'Let's find some giant company that wants to cash us out and wait two or three years to have our employment agreements terminate,'" he offered.
According to the report, Battlefield and Madden publisher Electronic Arts has made enquiries about buying Valve in the past, with an unnamed source suggesting EA would have valued the company at well over $1 billion. Prolific industry commentator Michael Pachter estimated Valve could be worth around $2.5 billion.
The company famously has a flat management structure that favours self starters, and hires individuals for their overall talents rather than specific skills.