New Shanghai studio for Crytek
Chinese base will strengthen CryEngine creator's Asian connections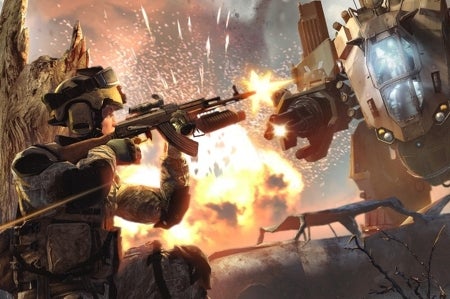 Crytek has added a new studio to its empire with the Crytek Shanghai Software Co.
"We see a lot of potential in the Chinese market, and have learned a lot from the close relationship with our eight existing Chinese Licensees, whose backgrounds range from game development to architecture visualisation, and interactive exhibition to serious simulation," said MD Avni Yerli.
"The formation of Crytek Shanghai builds on the base we first established in Asia with Crytek Seoul, and offers invaluable strategic opportunities as we continue to expand our reach into the World's largest market."
The new studio will work on CryEngine, and allow a closer relationship with customers, and potential customers, in the all important Asian market. It will also collaborate with Tencent on the company's first free-play-title, Warface.
"A permanent presence in Shanghai paves the way for an even closer working relationship with partners across China," added the new studio GM Areil Cai.
"As well as being more sensitive to the needs of the Chinese market - so that we can be on hand to provide the best possible local-language support and even add more tech features for existing CryEngine licensees - we will also be well placed to engage with new partners and build strong relationships for the future."
Crytek already has studios in Germany, the Ukraine, Hungary, Bulgaria, South Korea and the UK.