New publisher Relevant Games to target North Carolina devs
Publisher/developer is staffed by a team of Ubisoft, EA, Epic and Insomniac veterans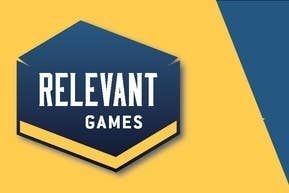 Newspaper publisher E.W. Scripps and the communications outfit Capitol Broadcasting have joined forces with industry veterans to start a new publisher and developer in Durham, North Carolina.
Relevant Games will have a leadership team composed of veterans from EA, Ubisoft and Epic Games among others, with experience on prominent franchises like Ratchet and Clank, Ghost Recon, Command & Conquer, Rainbow Six and Gears of War.
Former Red Storm Entertainment creative director Randy Greenback heading up the company's creative work, CDV Software veteran Michael Tata will be head of publishing, and Epic and Insomniac QA expert Joshua Mills will be studio director.
North Carolina has been a hotspot for AAA development for many years, with Epic Games and Insomniac, among others, operating major studios in the state. As a result, North Carolina has a thriving community of smaller developers, which Relevant intends to serve.
In an email sent to GamesIndustry International, Ben Moore, head of business development at the Raleigh-based mobile developer Mighty Rabbit Studios, described Relevant Games' approach to publishing as "much need in the community" due to its policy of putting the needs of the developer first.
"They're focusing on hands on partnership through development with a much more fair revenue split and allowing dev's they start with from the beginning to actually retain their IP," Moore said. "Most importantly, they understand the mobile market much more intimately, and have adjusted their marketing and PR relationships accordingly."
Relevant is currently working with Hazard Games on its first project.