New partnership for Gamer Network and Replay Events
"We simply couldn't have found a better organisation to partner with," says Replay director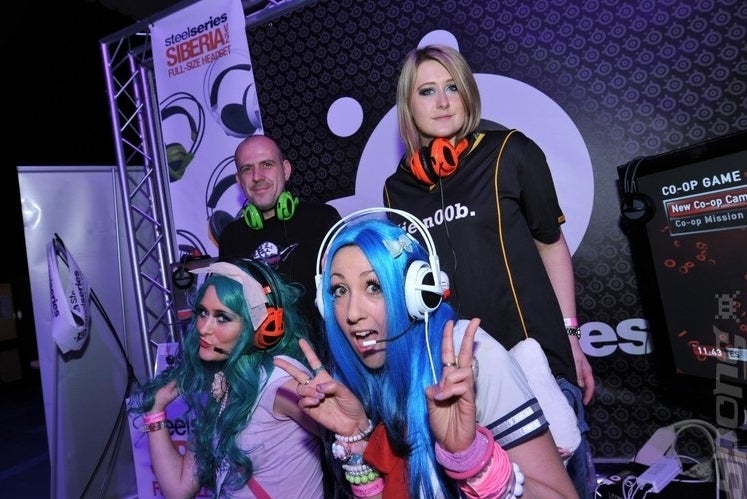 Gamer Network (formerly Eurogamer Network) and Replay Events are joining forces with a deal that will see Gamer Network managing exhibitor sales for Replay's Play Expo this year.
"After working with Dave, Gordon and Andy at Replay for a number of years, we're delighted to be formalising a much closer working relationship," said Gamer Network CEO and founder Rupert Loman.
"We were impressed with the scale and diversity of the inaugural Play Expo in Manchester and are aware of the hugely positive feedback it attracted from both visitors to the event and the games industry itself. Replay Events has achieved a lot in a short space of time and we firmly believe we can use our knowledge, experience and resources to contribute a great deal towards the continued expansion and success of their business."
Since 2011 Replay has designed and curated the popular retro zone at the Eurogamer Expo. In the future the two companies will work closely together not just on the Play Expo, but on other projects and business opportunities.
"Gamer Network are the leader in UK video gaming events and we know that we simply couldn't have found a better organisation to partner with," added Replay Events director Dave Moore.
"Having access to their experience, contacts and sales personnel has already proven beneficial in increasing publisher support for Play Expo - and we're thrilled that gamers attending this year's show will be able to reap the rewards."
"As Gamer Network are handling sales/sponsorship for the 'now.play' (modern gaming) element of Play Expo - this frees us up to concentrate on what we do best and that's delivering the finest, most expansive celebration of gaming history ever to be staged in the UK, and quite possibly, the world!"
The Play Expo 2013 takes place at EventCity in Manchester on October 12 and 13 and will feature stronger focuses on tournaments for casual gamers and cosplay.
Gamer Network comprises 10 website brands (including GamesIndustry International) 14 local editions, six events, and a creative agency.