New Mobcrush streaming platform allows brands to "test the waters" with influencers
CEO Mike Wann talks us through Go Live, Get Paid: an initiative that guarantees payment for mobile streamers
Mobcrush has launched a new platform designed to get more mobile players into livestreaming - and is paying up to $2,500 per hour to those who do so.
The technology firm released the beta of Go Live, Get Paid this week, a suite of free tools that enable users to stream their gameplay sessions with minimal set-up required, building on Mobcrush's previously established streaming systems.
As part of its launch campaign, the company has promised to pay between $15 and $2,500 per hour to those who use the new tools. CEO Mike Wann tells GamesIndustry.biz this is "calculated by Mobcrush based on a combination of factors: creator's total social footprint, their frequency in content creation, their engagement with their fans."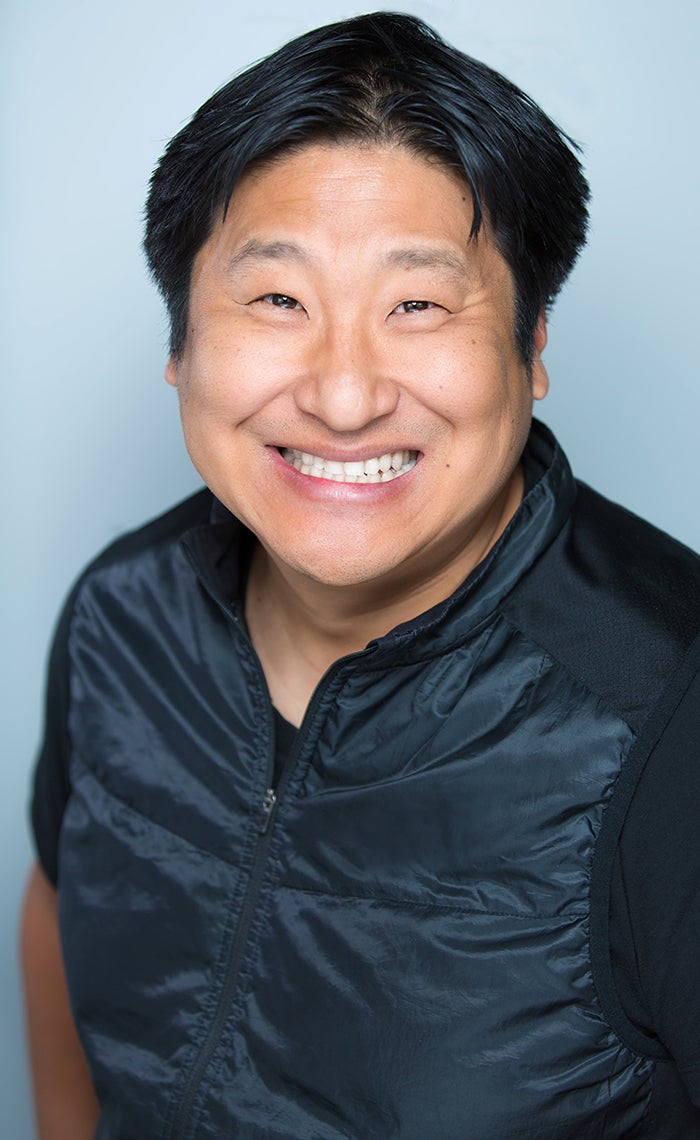 While Wann did not share the total funds available to pay streamers, he did elaborate that the money has been sourced from brands and agencies partnering with Mobcrush to reach influencers.
"This approach appeals to many brand advertisers as a way to test the livestreaming waters, spread their spends across a wider range of young consumers, and experiment with next generation digital advertising and branding techniques," he says. "We've already attracted major consumer brands like Paramount Pictures and Konami, with more coming on board."
The campaign is targeting streamers that have "struggled to find strong and consistent revenue" from their content, rather than the established influencers that already have a solid following. The hope is to help support more streamers and establish them as new influencers.
Prior to this launch, Mobcruch commissioned a suvery by analyst firm DFC Intelligence, which found that only 14 per cent of gamers have ever livestreamed their gameplay - but more than 80 per cent would do so if there were a guaranteed way to monetise that content.
Of the 14 per cent who have conducted livestreams, 85 per cent do not make any money.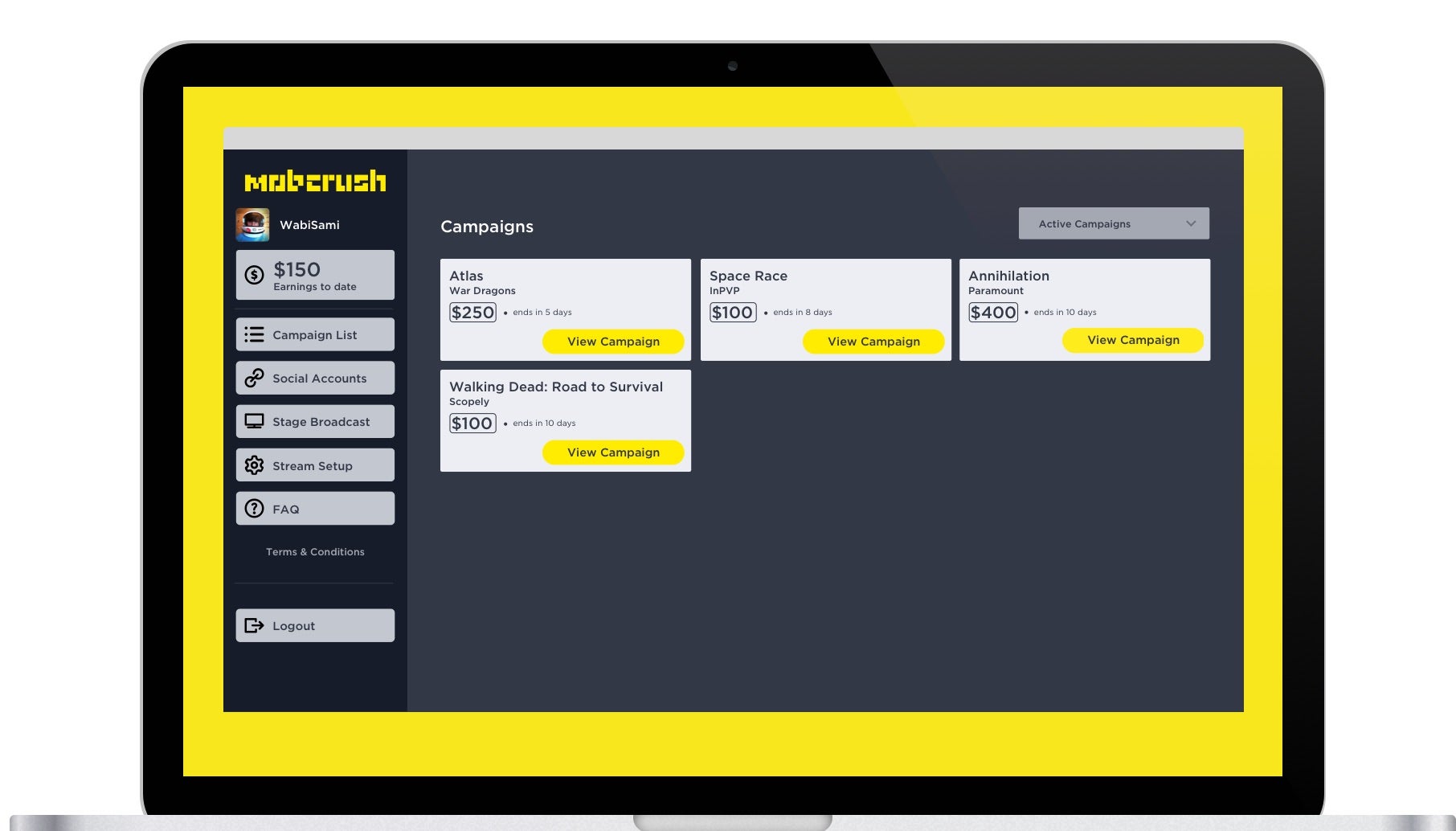 Most livestreaming set-ups require access to a desktop computer but Mobcrush has created streaming technology that allows users to broadcast directly from their smart device.
"Content creation and consumption has become a mobile-first experience as seen with the rise of platforms like Instagram, Snapchat, and Musical.ly," Wann explains. "The upcoming generation of content creators want to share their experiences and monetise through the kind of intuitive interface that mobile apps can provide."
"Content creation and consumption has become a mobile-first experience"
Livestreams are still predominantly of interest to traditional and core gamers, whereas the vast majority of mobile players are of a more casual vein. Nonetheless, Wann remains confident that there are enough avid gamers seeking content around their favourite titles to warrant the investment into both Mobcrush and Go Live, Get Paid.
"The overlap of this audience is continuing to grow and the discovery of the content/streams is getting harder even on platforms like Twitch," he says. "What we are seeing now is that users are subscribing - often on multiple platforms - to key creators and consuming live content on whichever platform they happen to be on or first see notification from."
To that end, Mobcrush has worked with the various social networks and streaming platforms in order to ensure its users broadcasts can be found across Twitch, Facebook, YouTube, Twitter and Periscope simultaneously.
Wann says this is because, while content creators have historically concentrated on a single platform, shifts within the social media space make this much riskier for influencers today.
"With the focus on one platform, you end up concentrating your risk in one place as well as miss out on the ability to leverage bigger audiences when that single platform is capped," he says. "In our DFC Intelligence survey of gamers, nearly all of the participants had a social following on over three platforms, similar to what we saw with creators outside of gaming.
"Traditional marketing companies and multi-channel networks typically are unable to represent and sell advertising that takes full credit of the scale of multiple platforms. Mobcrush is one of the few places where you get to take advantage of your audience, no matter which platform they are on.
"Additionally, creators have historically narrowed their focus to one or two platforms because they simply run out of time. Reaching new audiences in new places helps to diversify your reach so you can weather or take advantage of major platform changes as we saw with YouTube's 'Adpocalypse' of 2017 and Facebook's burgeoning investment in creator content. Going live on multiple platforms simultaneously allows creators to reach their audience wherever they are currently instead of asking them to leave their existing platform and enter a new viewership environment."