New MD for Future UK
Nial Ferguson takes rein at Official PlayStation and Xbox magazines publisher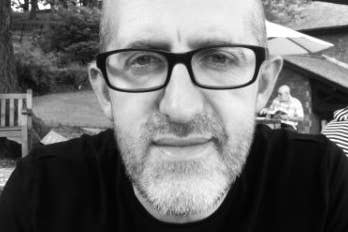 Nial Ferguson, formerly managing director of UK publisher Future's Technology, Film and Games Groups, has been named as managing director of Future UK.
"It's an exciting time for Future as our multi-award winning company continues its rapid change from being a specialist print publisher to becoming the UK's leading digital media company," he said.
"Our competitor set has changed, our revenues have diversified and our portfolios are developing at a ridiculously fast pace. I am delighted to be able to work with even more of the talented business heads across Future UK as they transform how they work with their audiences and advertisers."
Future publishes a portfolio of gaming magazines including official licensed titles like Official PlayStation Magazine and its own brands Edge and PC Gamer. It also has a number of game focused sites, including CVG.
"As our business changes at gathering speed, we need to adapt our UK management team and structure," added CEO Mark Wood.
"Nial has done a superb job at leading and developing our Technology, Film and Games sectors. The Sport, Music and Auto divisions will now benefit from his direction as we accelerate Future's digital transition."
Ferguson joined Future in May 2008 as group publisher for the Tech Lifestyle Group.