New Leamington Spa office for Radiant Worlds
Team is currently recruiting for its first project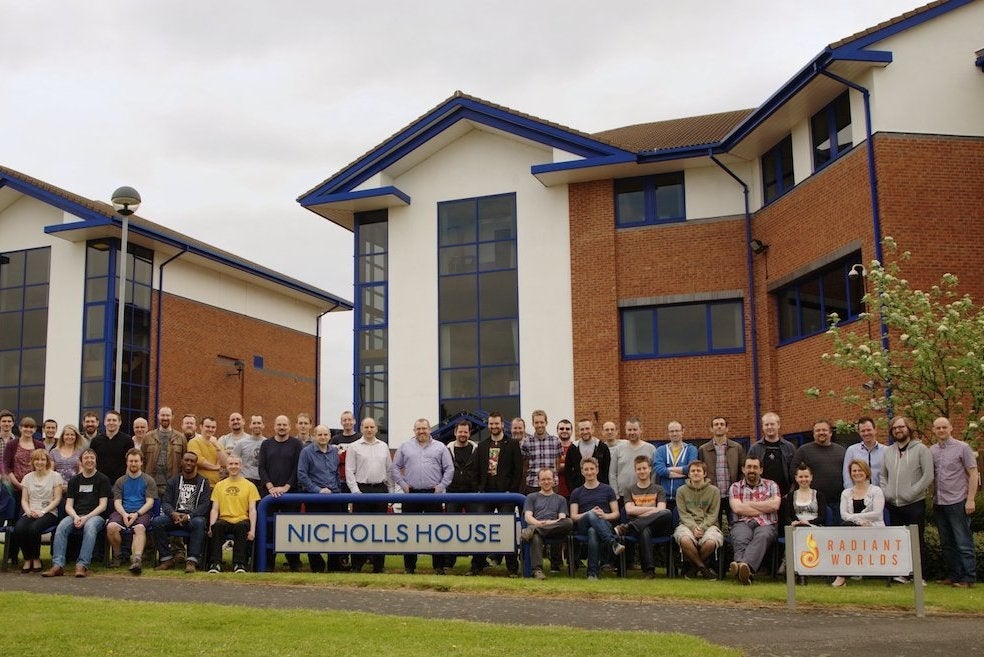 Radiant Worlds, the studio founded by Blitz owners and founders Andrew and Philip Oliver and ex-Blitz COO Richard Smithies, has its 50-strong team to a new office in Royal Leamington Spa.
'Having been in the industry for over 30 years, I can honestly it's our nicest office yet and I am looking forward to filling it with even more passionate, creative and talented game developers," Philip Oliver told GamesIndustry International.
"We love Leamington, and we are really happy to have found great new offices that are so convenient for all our talented team. We are looking forward to entertaining visitors in our new studio once the game has been made public - especially Games Industry.biz"
Blitz Games closed last September after 23 years of development and a portfolio that included Kumo Lumo and Dead To Rights.
The new studio is yet to reveal its new project, but is currently recruiting a new development team to fill its new premises.