New GM for Perfect World Europe
Former Bigpoint San Francisco manager takes on role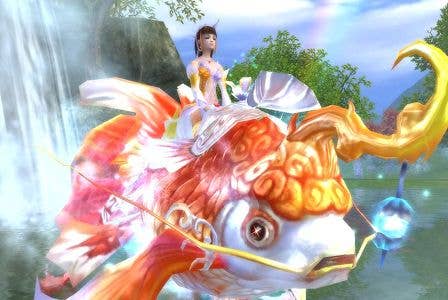 Gabriel Hacker is the new general manager for Perfect World Europe, which publishes online titles like Star Trek Online and Blacklight Retribution.
"It's an exciting time to be in games and I believe Perfect World is leading the industry in the online free-to-play games space with the quality of its titles, customer service and thought leadership," he said.
"I'm thrilled to join the team at Perfect World and I look forward to working closely with the company's developers and partners to advance the European business.
Hacker was formerly the manager of Bigpoint's San Francisco office, and the deputy managing director for 49Games. He started his career as a product manager with Take 2 Interactive in 2003.
"We're excited to welcome Gabriel Hacker to the company," added European CEO Dr. Alan Chen.
"We're confident that his depth of expertise and insight into emerging market trends will bring our European business to the next level."
Hacker will run operations at Perfect World Europe's headquarters in Amsterdam.