Valve to keep original Steam up in China
Company plans to have its global storefront freely available in the country even after the launch of the official Steam China storefront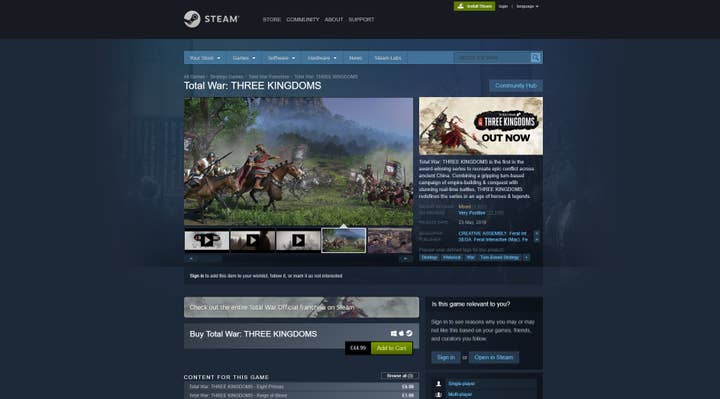 Even after Valve opens an official Steam China storefront with the partnership of Perfect World, the company is planning to keep its global Steam storefront available for users throughout China.
The news comes from Eurogamer, who spoke with Valve's DJ Powers at a Shanghai press event for Steam China.
"Nothing'll change about Steam global," Powers said when asked if the service will still be available in China without the use of a VPN service after the launch of Steam China.
When asked if external forces could get in the way of that plan, Powers conceded, "I mean, anything, yeah. There's always externalities you can't control. But the direction we're headed is that Steam global remains as it is today."
There was little news to come out of the event besides the reassurance that Steam China is still coming. Though the storefront was announced over a year ago, it still has no launch window. Valve and Perfect World did confirm that the store will support VR games and feature Dota 2 and Dota Underlords among its launch titles, and it will offer a curated selection of localized content running on local servers.
Powers also said that Steam China will not pursue exclusives and Valve would encourage all developers to ship on other storefronts as well.